You just bought a motorhome so you can have family camping trips in the summer, or drive south for the winter and still have all the amenities of a house including comfortable places to sit, a kitchen, bathroom and actual beds to sleep in. But – what if you want to make side trips and you don't want to have to bring your unwieldy motorhome with you?
Have no fear! There is an option for you. When driving through back roads or parking lots out on errands away from the campsite, you can bring an extra vehicle with you that can be towed behind your motorhome. Called flat towing or dinghy towing, there are five basic components you need when it comes to flat towing behind your motorhome:
1.) Tow Bar
The most recognizable part of a towing system. The tow bar is a system comprised of two bars that are designed to link your towed vehicle to your motorhome so it can be safely towed. There are two different kinds of mounting options:
A.) RV-Mounted: the easiest way to flat tow. All this involves is putting the tow bar inside the hitch receiver on the back of your motorhome and then attaching the bars to the front of the towed vehicle. RV-mounted tow bars safely store and lock on the back of the motorhome when not in use and you don't have to worry about storing the system at a campsite.
B.) Car-Mounted: the first type of tow bar introduced to the market. They  function similarly to a trailer where you attach a hitch ball to your motorhome receiver hitch and it has a coupler that attach the bars to the ball. With this system, you can't leave it installed on the front of your car for every day driving. You can technically keep them stored on your vehicle while not towing, but it may affect the look of your car. To return your car to its normal look, you'd need to find a place to store the tow bar when not in use.
2.) Base Plates
Base plates, or "mounting brackets," are installed on your vehicle to attach it to the tow bars. This is the only part that is very specific on what needs to be installed because tow bar base plates are made particularly for the frames of specific vehicles. There are many different types of base plates available with different types of arms that the tow bars attach to. We typically suggest the type that's removable since you can return your vehicle to looking almost factory when not flat towing.
3.) Safety Cables
Safety cables are crucial to ALL tow bar setups because they make sure that you are towing safely and within state laws. Safety cables are designed to ensure that in an emergency, if your tow bar somehow gets uncoupled from your motorhome, that everything still stays attached and you won't lose your vehicle while towing down the road. There are usually two different kinds of safety cables and both are needed for a set up:
    A.) Long cable: attaches the RV hitch to the base plate arms on the towed vehicle
            B.) Small cable: connects the motorhome hitch to the tow bar
4.) Tow Bar Wiring
If you're towing a vehicle behind your motorhome, you need to make sure that the drivers behind you know when you're braking and when you're trying to change lanes. It's also required by law for you to have a towed vehicle that functions in sync with your motorhome while towing. There are a few different kinds of wiring available when you're getting set up for dinghy towing, but we suggest having a diode light and wiring system installed since it requires little to no maintenance after it's installed the first time and wires directly into your currently existing tail light bulbs.
5.) Braking System
The last part of your flat towing set up is a braking system. There is only one state in the country that doesn't have a law requiring a brake system when towing – so for the other 49 states (and even if you're from that state and plan on traveling to other states), you are legally required to have a braking system. Most have the weight ratings set at 3,000 pounds, but each state is different. Below is a map showing all the states and what their specific weight limits are when it comes to having a braking system installed.
For a flat towing braking system, we highly recommend the SMI Stay-In-Play Duo or the Air Force One. For the Stay-In-Play Duo, a portion of the system is installed under the hood of your vehicle and can be forgotten. The other item is a small operating module that's installed in your motorhome to control the towed vehicle brakes. There's no physical connection between the two components and it is completely automated. The difference between the two is that the Air Force One braking system is for air brakes and the Stay-In-Play Duo is designed for hydraulic brakes.
There you go! The basics of flat towing behind your motorhome and the absolute five items you need to get your motorhome and towed vehicle to your next adventure. With those five components in place – towing behind your motorhome is a piece of cake. It's also good to remember that before you get all these components installed, that you make sure the vehicle you want to tow is compatible with flat towing. If not, there may need to be some modifications made to the vehicle to make it compatible for dinghy towing. At Torklift Central we are all about education so we make sure that you are 100% comfortable operating your dinghy towing equipment before you head out on the open road
For more information about any of the items we discussed, or to get your motorhome set up today – contact us using the information below!
Torklift Central
315 Central Ave N Kent, WA 98032
[email protected]
877-373-9195
www.torkliftcentral.com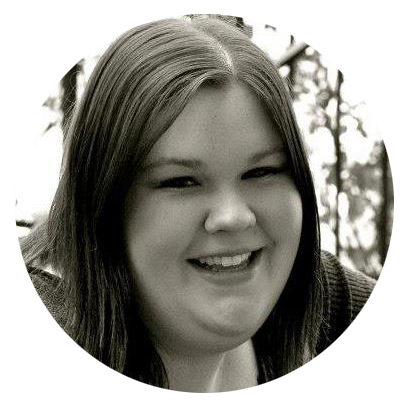 Written by Kerstin Stokes:
As a graduate from the College of Idaho with a B.A. in both History and Art, Kerstin has found her passion for writing and marketing. She enjoys looking up tasty recipes for baking and daydreaming about future travels.