Have you ever had a dream about your future and what you thought it would look like? Do you just want to ride off into the sunset in a truck with a truck camper on the back and visit all the sites you've been wanting to see?
After two years of dreaming, Dave Anderson has finally achieved his goal of obtaining the setup he currently has. With his Arctic Fox truck camper and Chevy truck, Dave has outfitted his entire setup in Torklift products to make his travels safer and more comfortable. After driving around 18,000 miles with his durable, long-lasting Torklift gear, Dave and our products are still going strong.
If you want to have a rig setup just like Dave's, read the list below of all the items that Dave uses when he goes on truck camping adventures. Now you can start making your truck camper wish list!
Secure Your Truck Camper with Flair
The first thing that you'll need to get in order to get out and go truck camping like Dave is camper tie downs. The two different kinds of tie downs for truck campers are bed-mounted tie downs and frame-mounted tie downs. We suggest frame-mounted as this safe application method attaches to the strongest part of the truck: the frame. It also is critical in avoiding truck bed or bumper damage on our expensive vehicle. More features of the Torklift steel tie downs include:
• Dramatic improvement with vehicle handling and stability and is the safest way to haul a truck camper (Prevents vehicle sway and camper movement in all directions)
• Provides safety, security and stability while on the road
• No loss of ground clearance
• Hidden design when not in use
Once you have your tie downs, you'll need truck camper turnbuckles to make sure your camper is secured to your truck. There are many different kinds of camper turnbuckles available, but if you want ease of use and the best design on the market, we suggest Torklift FastGun quick-disconnct turnbuckles. These stylish turnbuckles will make your life much easier so you spend less time worrying about setup and worry more about what kind of snacks to bring on your next trip. FastGun features include:
• No. 1 selling patented quick disconnect turnbuckle in the world
• Connects and disconnects in seconds - Quick release handle allows for easy tool-free adjustment
• Tension indicators determine perfect tension to hold down truck camper while in use
• Precision made from high impact powder-coated stainless steel and aluminum
• Lockable to secure your truck camper (locks sold separately)
• Legendary Lifetime warranty
• Proudly made in the USA
Hitch Like a Pro
Once you have your pickup truck camper secured to your truck bed, it's time to start considering how to tow more big toys with you. In order to do this, you'll need a strong hitch and hitch extension for your truck, especially if your truck camper has an overhang that extends past the truck's tailgate. With the strongest and highest capacity in the industry, the SuperHitch and SuperTruss Extension are the ultimate combo if you want to bring your boats, a trailer and more to your next camping adventure. Dave stated that "I really couldn't tow my boat without the SuperTruss."
SuperHitch features include:
• SuperHitch frame-mounted receiver rated up to 20,000 lbs. with weight distribution (17,000 weight carrying) in either the upper or lower receivers (When used without SuperTruss extension.)
• Hardened reinforced hitch pin locations
• Legendary Lifetime warranty
SuperTruss Extension features include:
• Designed for campers up to 12 feet
• Available in eight lengths from 21" to 60"
• Hardened reinforced hitch pin locations
• Highest capacity in the industry (12k lbs @ 48")†
• Legendary Lifetime warranty
† 12,000 lb. pulling capacity, 1,200 tongue wt. achieved only when used with weight distribution type system.
Both the SuperHitch frame mount receiver and the SuperTruss receiver extensions use industry standard 2-inch by 2-inch ballmounts.
Ride with Comfort
Now that you have your truck camper secured to your truck and have the ability to tow your big toys with you, how's your ride quality when loaded down? Typically, when people apply heavy loads and tow heavy items, the factory ride is no longer comfortable. Torklift International has solved all of your suspension issues with the StableLoad.
Designed to work with your factory suspension and quickly disconnect when not in use (the Lower StableLoad), this suspension stabilizer will help improve vehicle handling by pre-activating the stabilizing effect of your rear springs. StableLoad features include:
• Dramatically improves safety, handling and reduces sway, body roll and porpoising
• Quad contact design complements the vehicle's specially engineered suspension that automotive manufacturers have invested millions of dollars designing, while all other rear suspension products reduce contact to only two points
• Enhances airbag performance by lowering airbag overload air pressure and activating the factory overloads
• Kit includes four StableLoads (outfits one complete vehicle)
As an added bonus, all of the Torklift International products listed above: the SuperHitch, SuperTruss, Torklift tie downs, FastGuns and StableLoads all come with a Legendary Lifetime Warranty and are made in the USA.
Dave has the safest set up for his Arctic Fox truck camper and Chevy truck. Plus, did you know Arctic Fox recommends using StableLoads? Even better! To achieve the same, all you need to do is add these items to your checklist for the ultimate truck camping experience!
Don't delay, Get Out And Go truck camping today! Please contact us with any questions or additional details on any of the truck camping equipment we currently offer.
Torklift Central
315 Central Ave N Kent, WA 98032
[email protected] 

877-343-6933
www.torkliftcentral.com
---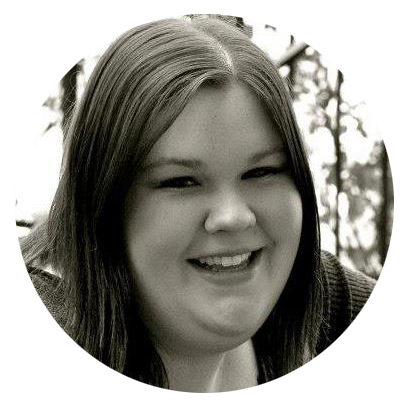 Written by Kerstin Stokes:
As a graduate from the College of Idaho with a B.A. in both History and Art, Kerstin has found her passion for writing and marketing. She enjoys looking up tasty recipes for baking and daydreaming about future travels.