Whether securing a truck camper, recreational equipment or motorized vehicles, using hold down straps made from polyester webbing is a risky route. Depending on what you are towing or hauling in your truck bed or trailer, it's critical to follow all safety precautions. Road safety is important, not only for yourself but for other drivers.
Torklift International turnbuckles outperform hold-downs or ratchet straps due to the following:
1) Tie me down or lose me
Hold-down straps are prone to tangle easily and are quite a hassle to adjust. Once you've managed to get them on the vehicle, hold-down straps or ratchet straps easily fall off and are lost during transit. Have you encountered a truck on the highway with long ropes or hold-down straps flapping along in the wind? Did you switch lanes? The more movement, the looser and less secure the straps become. Loose straps are a good indication that the load is not safely secured.
When using a Torklift turnbuckle like the Original FastGun, securing a load becomes hassle-free. The FastGun turnbuckle is the easiest turnbuckle to use because:
Connects and disconnects in seconds - Quick release handle allows for easy tool-free adjustment
Spring-loaded design ensures a safe ride for your family and your truck camper
Tension indicators determine perfect tension to hold down truck camper while in use
Precision made from high impact powder-coated stainless steel
Available for frame-mounted or bed-mounted tie downs
Lockable to secure your truck camper (locks sold separately)
FastGun turnbuckle won't tangle
There are many styles of turnbuckles available, although other applications may require tools and adjustment. If convenience is important to you, consider FastGun turnbuckles in any application that requires securing your valuable items.
2) Hold on tight
With strap tie downs or ratchet straps, there is no way to determine appropriate tension. Regardless the application (truck camper, trailer loads, etc.), the correct amount of tension is crucial to transport items safely. The likelihood of failing straps or lost loads is greatly increased by guessing tension. Safety should never be a guessing game and is much too hazardous.
To prevent failed hold-downs and unbearable pressure to tie down anchors, it's essential to use a spring-loaded method. Transporting over uneven roads causes the tension on tie down straps to spike to levels several times the static tension.  Ratchet straps or hold-downs also stretch when stressed due to sudden movement. Unfortunately, they don't stretch or compress back like a spring would. The spring design acts as a shock absorber, protecting any anchor points you are using.
Torklift International FastGun turnbuckles are:
-  Spring-loaded
-  Equipped with the patented O-ring tension indicator to guarantee tension
The spring in FastGuns allow some give when your vehicle encounters unfavorable road conditions. Depending on the application and desired tension, FastGuns have the ability to apply up to 450 pounds of spring-loaded pressure.
3) You're Busted
Hold-downs made from rope and polyester nylon often fray and rot. Avoid the possibility of busted straps by using a Torklift International FastGun turnbuckle. Its unwavering strength and durability come with Torklift's legendary lifetime warranty.
FastGun turnbuckles are composed of:
-  100 percent stainless steel
-  Lever action handle made from aircraft grade aluminum
-  Available in high impact powder coated finishes
Due to the durability of these materials, each Torklift FastGun turnbuckle boasts a pull-down rating of 2,500 pounds.
The stainless steel composition helps protect from the effects of rust and corrosion. The FastGun is also available in finishes of bright white, grey and black. High impact powder coat helps to further protect the turnbuckles from the elements. The turnbuckles require little maintenance and are very easy to clean.
Scott from Colorado uses FastGun turnbuckles:
"I finally broke down and bought some FastGuns," said Scott.  "I have to tell you they are terrific. Well-made and engineered."
When towing or hauling items in a trailer or truck bed, road safety is not an area we can afford to be careless. In most cases, hold-down straps or ratchet straps are insufficient in supporting loads while traveling.
Discover additional applications for turnbuckles and click here to learn more about the Torklift International FastGun turnbuckle. Contact us today using the information below with your interest in any Torklift turnbuckle or would like to learn more, we'd love answer your questions!
Torklift Central
315 Central Ave N. Kent, WA 98032
[email protected]
877-343-6933
www.torkliftcentral.com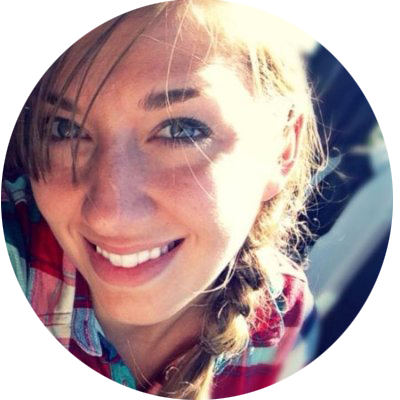 Written by Sheryl Bushaw:
As a graduate from Arizona State University with a B.A. in Journalism and emphasis in Public Relations, Sheryl is a passionate writing professional with focus in areas of copy writing, social media and creative design. She is a travel enthusiast and explorer-extraordinaire with a zest for life.