Tired of having to store your awkward truck camper steps inside your camper? Or do they leave a mess inside every time you store them, making it so you have to start off your trip by cleaning? While there are some irritating problems with truck campers that are unavoidable, these problems easy to solve with Stow N' Go truck camper steps!
Below are the top 5 pesky problems that you have to deal with when it comes to your truck camper steps, and how  the Stow N' Go from Torklift helps alleviate these issues.
1.) Installation & Removal of Your Current Steps During Travel
There are many kinds of truck camper steps available, but most of them are not attached (for example, step ladders) and require you to store them inside your camper while in transit. The best way to avoid storing steps inside the RV and eliminate the hassle of detaching steps? The Stow N' Go is designed for easy "stow-and-go" step operation for truck campers – simply pull the handle to deploy and store the steps. As an added bonus, the bolt-on stabilizing bracket features nylon studs that allow the RV steps to snap securely into place and prevent step movement during transit.
2.) Mess from your truck camper steps
Dirt inside the RV is a no-go! It is troublesome having to store your dirty steps inside the truck camper, then just adds insult to injury when you have to deep clean the interior from everything that was tracked in from the steps. The Stow N' Go prevents a dirty camper interior by installing and storing outside your camper. Mounted directly to the bumper or below the door, these RV steps keep your camper clean so you can focus on more important things – like creating the perfect s'more! Yum!
3.) Instability
To stabilize steps on uneven terrain, the Stow N' Go comes standard with the All Terrain Landing Gear adjustable feet. The All Terrain Landing Gear reach the ground and ensure solid placement on any type of terrain. Avoid dealing with the shaky, wobbly feeling of factory steps or having to carry around an extra ladder that isn't attached to your camper. Ladders and booster steps can be dangerous. Injuries can happen when stepping from one ladder to another. Don't fall in-between! With the Stow N' Go there's no fear of falling.
4.) No visibility at night

One of the best things about camping is getting to see all the stars at night and not having to see the glow from city lights. There's nothing quite like it – but this also comes with a potential risk: not being able to see your steps at night once you're done stargazing! Instead of having to stumble and guess where your steps are, there should be an easier way to get in and out of your camper at night. That's where the Stow N' Go comes in - these camper steps glow-in-the-dark for up to ten hours with only five minutes of light exposure – no batteries necessary. This is due to the glow-in-the-dark stickers that are attached to the top of the steps, making the Stow N' Go even more versatile and perfect for both day and night use.
5.) Lost or stolen truck camper steps
There isn't a worse feeling than returning to the camper and finding that someone stole your equipment. Or the sudden pit in your stomach when you realize that you're six hours into a trip back home and you forgot or lost your truck camper steps. Both of these events means that you'll have to get a replacement step. This not only takes time out of your trip, but also costs more money than you planned for. The Stow N' Go steps easily prevent this – they are lockable with GlowStep Locks to prevent theft or potentially leaving them behind at the last campground.
Further features of the Stow N' Go include:
*Specific part numbers come with 8 inch GlowSteps pre-installed into the bracket with All Terrain Landing Gear. Bracket only is available separately if you want to upgrade your current GlowSteps. See application chart for details.
If you're interested in learning more about the Torklift International Stow N' Go steps, there are a couple of options for you! Call us at 877-343-6933 and our service writers would be more than happy to answer your questions about an easier solution for your truck camper steps and set you up with an installation appointment. Or, you can find visit the Stow N' Go page here and order it directly from us.
Torklift Central
315 Central Ave N. Kent, WA 98032
[email protected]
877-343-6933
www.torkliftcentral.com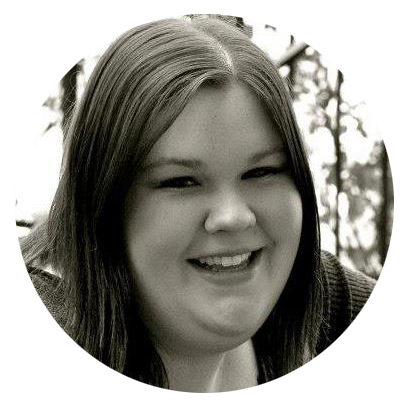 Written by Kerstin Stokes:
As a graduate from the College of Idaho with a B.A. in both History and Art, Kerstin has found her passion for writing and marketing. She enjoys looking up tasty recipes for baking and daydreaming about future travels.