Tesla is blasting off into the future with the Tesla Roadster that was recently launched into space – and Torklift is rocketing off with them!
It's quite fitting that the Roadster was not only the first in space, but the first model vehicle released by Tesla. We've been side-by-side with Tesla since the Roadster launch, developing its first and only Roadster hitch. Now that the Tesla Model 3 has made its debut, we're thrilled to announce the release of an entire product line to get the most out of your Model 3.
New products for the Tesla Model 3 include: the EcoHitch "stealth style" trailer hitch, the Undercover access port cover and The Law no drill license plate bracket.
The Law
Even though an astronauts favorite place to park his space ship is at a "parking meteor," the rest of us are still on Earth. This means that we have to follow Earth's traffic laws and this is especially true for having a front license plate installed. There are currently 31 states that require vehicles to have a front license plate installed – do you live in one of them? Look at the map below:
Luckily for those of us living on this planet, Torklift has created the perfect no drill front license plate option that doesn't permanently modify your Tesla Model 3. The Law allows you to drive legally with your Tesla Model 3 and avoid up to $200 in fines.
Made from aircraft grade aluminum and powder coated for durability, The Law is lightweight and installs in minutes. The perfect addition to your Tesla Model 3, this license plate holder mounts to the factory honeycomb grill of your Model 3 and does not affect your parking, proximity sensors and Auto Pilot capabilities.
The EcoHitch and the Undercover
With the Tesla Model 3, you get a ride that pairs well with any road you travel, so why not let this trailer hitch for Model 3 join your Tesla for more adventure? A perfect example of versatility and a dynamic drive, we've created the perfect hitch for the Model 3 that complements the design without changing style, efficiency, or ground clearance and is only visible when installed.
The EcoHitch for the Model 3 comes in a 2-inch receiver size, so you get a variety of hitch-mounted bike racks and cargo trays that will work with your hitch. Why are hitch-mounted accessories more convenient? Bike racks that install to the roof that require overhead lifting can interfere with aerodynamics of the Model 3. By choosing a hitch-mounted receiver for accessories instead, eliminate vertical clearance issues and potential damage to your Tesla while loading and unloading.
2018 Tesla Model 3 EcoHitch Features: 
Completely concealed design - only receiver is visible
100 percent bolt-on installation - no drilling required
Engineered to meet stringent national SAE J684 towing safety standards
Rated for 300 pounds tongue weight, 2,000 pounds towing weight
Available in 2-inch receiver
Designed to complement the aerodynamic contours and underbody airflow of vehicle
Coated with high impact powder coat for durability
Avoid overhead lifting common with roof racks and maintain your vehicle's aerodynamic design
Material can include a qualified combination of aerospace grade aluminum, stainless steel or steel*
Eco-friendly, made with recycled materials
Lightweight
Free shipping to lower 48 states
Made in U.S.A
Lifetime Warranty
*Depending on the application, the product can include a combination of up to three qualified materials
EcoHitch - Stealth:
The Stealth EcoHitch is 100% completely hidden when not in use. The crosstube is hidden behind the bumper and comes with a removable receiver. When not towing or hauling, the receiver can be detached to hide the hitch making it completely undetectable.
Also available with the EcoHitch trailer hitch is the Undercover. Designed to cover the access port for the EcoHitch receiver, you won't want to miss getting this accessory with your EcoHitch.
When the hitch adapter is removed, the Undercover helps maintain your factory designed aerodynamics and minimizing the possibility of dust or debris entry. Made with a special high-tech magnet that has over 55 pounds pulling force, the Undercover for Tesla Model 3 can be easily removed with one hand and you know that it stays secure once installed.
To learn more about EcoHitch for the Tesla Model 3 and its other accessories, give us a call at 877-343-6933, or visit the Tesla page. Your Model 3 is a perfect example of versatility and dynamic drive power, and with the EcoHitch trailer hitch it's even more adaptable and ready to get out and go on an adventure.
Get Out and Go with EcoHitch and Torklift accessories!
Torklift Central
315 Central Ave N Kent, WA 98032
[email protected]
877-373-9195
www.torkliftcentral.com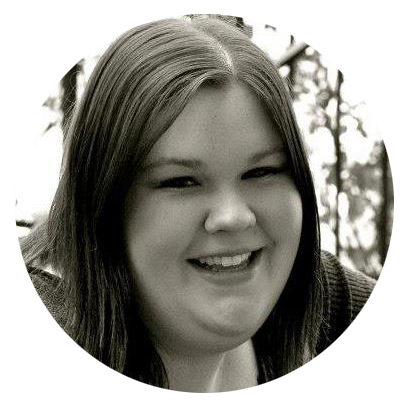 Written by Kerstin Stokes:
As a graduate from the College of Idaho with a B.A. in both History and Art, Kerstin has found her passion for writing and marketing. She enjoys looking up tasty recipes, spoiling her cat Clio and daydreaming about future travels.