One of the best ways to travel across the country is in a motorhome. You get the convenience of a home with a luxurious interior, a bathroom and the ability to stop and stay wherever you want. The only downside is that along the way, you might want to take side trips to places that are more off the beaten path than your motorhome can handle, or you just don't want to have to take your motorhome to a nearby grocery store or gas station.
What can you do so you don't have to drive your RV everywhere? You can flat tow behind your motorhome! Also known as dinghy towing, using your motorhome to flat tow a secondary car can be very simple and easy. But what do you need to tow behind your motorhome? Here's a short list of what you need:
Hitch receiver installed on your motorhome for the tow bar
Tow bar
Safety chains or cables
Tow bar brackets (installed as base plates underneath your towed vehicle)
Wiring for the tow bars
Supplemental braking system for the towed vehicle
Locks and covers to protect your tow bars while in storage and prevent theft
In particular, we're going to go over exactly what tow bars are and why they are one of the most important parts of the system when it comes to towing a vehicle behind your RV.
Tow bars for motorhomes
At their most basic level, tow bars are a way for you to link your motorhome to your towed vehicle. There are many different kinds available but they come in two basic types:
A.) RV-Mounted: the easiest way to flat tow. This involves putting the tow bar inside the hitch receiver on the back of your motorhome and then attaching the bars to the front of the towed vehicle. RV-mounted tow bars safely store and lock on the back of the motorhome when not in use and you don't have to worry about storing the system at a campsite. We highly recommend Roadmaster tow bars due to their non-binding tow bar arms and sturdy designs.
B.) Car-Mounted: the first style of tow bar introduced to the market. They function similarly to a trailer where you attach a hitch ball to your motorhome receiver hitch and it has a coupler that attaches the bars to the ball. If you decide to keep them stored on your vehicle while not towing, it may affect the look of your car. To return your car to its normal look, you'd need to remove and store the tow bar when not in use.
The tow bar is designed to connect to the base plates that are installed on your vehicle make and model. Also known as "mounting brackets," base plates is specifically designed for each vehicle. Connecting the motorhome tow bars to the vehicle are simple, especially if you have a tow bar which allows for telescopic arms that give you plenty of motion and space to hook up your vehicle. Attaching the tow bars to the base plates is as simple as five easy steps:
Line up the bars to the base pin holes and insert the base pins
Take the lynch pin back over the top and through the tow bar and flip to secure
Repeat for the other side and lock the tow bars in place by pulling forward
There you have it! Those are the basics of what RV tow bars are. These steps are an important factor when it comes to towing behind your motorhome because they allow you to connect the RV to the towed vehicle.
New to dinghy towing and not sure where to start? With every appointment at Torklift Central, our experienced technicians provide a thorough walk-through of your new equipment and go over exactly how it works, including your tow bar system. We make sure you are 100 percent comfortable operating and setting up your tow bar towing system. Safety and towing education is extremely important to us and taking care of our customers is our top priority. We'll make sure you leave our shop feeling confident and ready to drive.
We carry and install several of the best tow bars for motorhomes that are all manufactured in the U.S. To set up your appointment for a tow bar and bracket installation, call us at 877-343-6933 or email us at [email protected].
Torklift Central
315 Central Ave N Kent, WA 98032
[email protected]
877-373-9195
www.torkliftcentral.com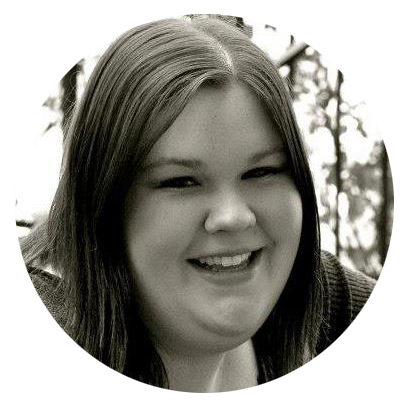 Written by Kerstin Stokes:
As a graduate from the College of Idaho with a B.A. in both History and Art, Kerstin has found her passion for writing and marketing. She enjoys looking up tasty recipes, spoiling her cat Clio and daydreaming about future travels.