In order to bring extra cargo with you or even your bikes, you will need accessories that preserve the high standards that your Mini Cooper S sets. No matter the activity, the EcoHitch is going to get the job done. You can now prepare for that biking trip you have been waiting for using our latest Mini Cooper trailer hitch.
Both comfortable and creative, versatility is key when it comes to the Mini Cooper Countryman S and Mini Cooper S Hardtop. You bought your Mini not only because it looks great and has high performance, but also because of its versatility and features.
Installation and Use Made Easy
What's the first thing that comes to your mind when thinking of wanting to use your bikes with your Mini? We can think of a couple things, "a hitch installation is too hard and might require drilling" or "I don't want to have to lift my bikes over my head using a roof rack."  Luckily, we have news that might blow your mind – the Mini Cooper S EcoHitch is neither of those things!
Focusing on the installation process - Torklift has designed our Mini Cooper S trailer hitch to be as simple as possible to install. That includes a 100% no-drill bolt-on install that can be completed in the comfort of your garage or driveway. Mini 2 forum member James Castiglione decided to have his EcoHitch installed on his Mini Cooper S Hardtop at a dealer and was happy with the results:
James was also worried about having to lift his mountain bikes and put them on his roof, and with this trailer hitch for Mini Cooper S, he doesn't have to worry about that! No more heavy lifting over his head or potentially causing damage to both his vehicle and home by accidentally forgetting them on the roof.
Hidden Hitch
Once you have this Mini Cooper S trailer hitch installed, it's incredibly low-profile so it's hard to tell you even have a hitch installed in the first place. This is especially true since the EcoHitch is a 1.25-inch hitch, perfect for all your bike rack and cargo tray needs while still maintaining the original and unique look of your Mini Cooper S or Mini Cooper Countryman S.
This hitch is uniquely designed to have the crosstube behind the rear bumper which means most of the hitch is completely concealed and only the receiver is visible once installed.  So instead of having to have an unsightly hitch hanging below your rear bumper – your Mini still looks great!
Safety Is Our Priority
Did you know that safety is an important part in the design of the Mini Cooper Hardtop? Not wanting to compromise the integrity and design of your Mini Cooper S, the EcoHitch is engineered to meet stringent SAE J684 towing safety standards to ensure that you and your vehicle are safe while out on the road using the EcoHitch with your accessories.
Recently, James put our Mini Cooper trailer hitch to the test and has used it to haul his mountain bikes on five trips so far. Not only did he feel safe while hauling with the EcoHitch, he states that, "it works great." These EcoHitches for the Mini Cooper S are rated at 300 pounds tongue weight and 2,000 pounds towing weight so they can handle all the bike rack, cargo tray and towing needs you want to achieve with your Mini.
Mini Cooper S Hardtop EcoHitch (x7319) fits:
2015 Mini Cooper S Hardtop 4-Door EcoHitch trailer hitch
Mini Cooper Countryman S EcoHitch (x7387 – 2", x7388 – 1.25") fits:
2017 Mini Cooper Countryman S EcoHitch trailer hitch
2018 Mini Cooper Countryman S EcoHitch trailer hitch
2019 Mini Cooper Countryman S EcoHitch trailer hitch
Also available as an accessory if you're wanting to tow a small trailer with your Mini is the Mini Cooper S wiring harness that works with both the Mini Cooper S Hardtop and the Mini Cooper Countryman S. Be sure to read your owner's manual to find out how much your Mini Cooper is rated to tow so you stay safe while on the road!
To learn more about EcoHitch for the Mini Cooper S, give us a call at 877-343-6933, or visit the Mini Cooper S page to find the EcoHitch for your Mini.
Get Out and Go with EcoHitch!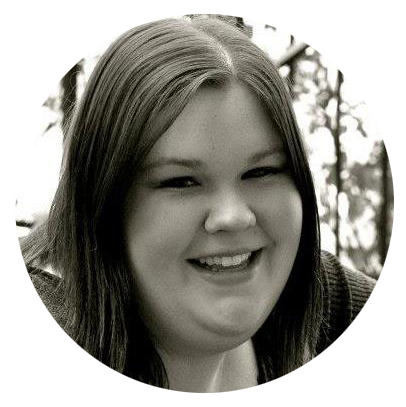 Written by Kerstin Stokes:
As a graduate from the College of Idaho with a B.A. in both History and Art, Kerstin has found her passion for writing and marketing, and has loved every minute of working for Torklift for over 3 years. She enjoys looking up tasty recipes for baking and daydreaming about future travels.