When you're pulling a tagalong horse trailer behind your truck, you're usually towing more weight than pretty much everyone on the road, with the exception of semi-truck drivers. What's more, you're towing  "live" weight that can't be stacked heavy on the bottom, light weight on the top, and all the weight can't be put over the axles to minimize weight shifting that causes sway and loss of control. With horses, most of the weight is right above the trailer floor - and it shifts at will!
 If you have a hitch, you need to check for yourself that it's up to standard. If you're buying new, you'll want to make sure you're getting what you need. Below are some good guidelines to follow when you're planning on towing a bumper pull horse trailer and what to look for in a hitch.
Getting the right hitch – Goldilocks edition
We recommend (and many states require) for any horse trailer to be connected by a frame-mounted receiver hitch. When finding the "perfect" hitch, not one that's rated too low and one that's overrated for more than you plan on towing, it's good to know what trailer you're going to purchase or already own, and how much weight you are going to be loading into it.
The weight ratings of your hitch are incredibly important when it comes to towing a horse trailer. Once you have determined the correct weight you plan on towing – you need to know that there are two different ratings for each hitch: weight carrying and weight distribution. For most horse trailers we recommend using weight distribution – due to the "weight that shifts at will (aka your horse/horses)." With a weight distribution system, towing your horses is much safer.
A good example of the kind of hitch you should be looking at is the Torklift SuperHitch Magnum. Certainly strong enough to tow a large horse trailer,  the SuperHitch 30K is rated at 3,000 pounds tongue weight and 30,000 pounds towing weight when used with weight distribution. Without weight distribution, it's rated for 2,500 pounds tongue weight and 20,000 pounds towing weight.
Weight distribution – you're new best friend
A weight distribution system may be necessary to maintain a level connection between your vehicle and pulled horse trailer and to reduce up and down rocking at the hitch, and to counteract side-to-side sway by using a sway control.
The weight distribution bars take much of the tongue weight off the hitch and the tow vehicle's rear axle, spreading it evenly through both front and rear areas of the tow vehicle's frame, as well as the trailer. It's making your truck or towing vehicle best friends with your horse trailer. Working perfectly together in sync as one part instead of two separate parts.
At Torklift Central we offer many kinds of weight distribution systems including the highly-rated Torklift International SuperHitch Everest that is designed to work with the SuperHitch Magnum, Eaz-Lift and Equal-i-zer. Both are top notch companies that produce high-quality weight distribution hitches.
An unsafe trailer is a risk not only for you and your horses, but also for everyone else on the road. Don't be like Goldilocks – know exactly what hitch you need before hitting the road, either an aftermarket hitch like the SuperHitch, or a custom fabricated hitch like ones we can manufacture at Torklift Central. Now that you know how to make sure you're hitched up properly, you're equipped to tow much safer with your horses.
If you have any questions about setting up your truck with the right hitch for towing a horse trailer or would like to schedule an installation, contact us using the information below.
Torklift Central
315 Central Ave N. Kent, WA 98032
[email protected]
877-343-6933
www.torkliftcentral.com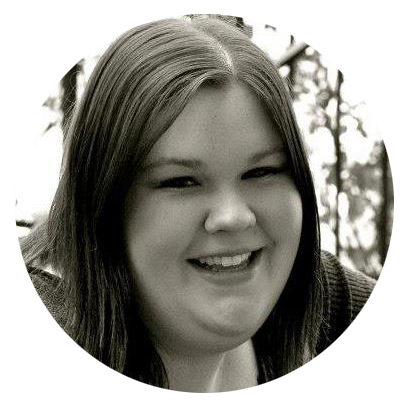 Written by Kerstin Stokes:
As a graduate from the College of Idaho with a B.A. in both History and Art, Kerstin has found her passion for writing and marketing. She enjoys looking up tasty recipes for baking and daydreaming about future travels.