Many people know what "eclipsed" means, but not many know the exact definition. The word eclipsed means to obscure the light or deprive someone or something of significance, power or prominence. People don't normally think that they can be eclipsed by their trailer, but in fact it is true. If you're having trailer wiring problems or having issues wiring a trailer hitch then you are being deprived power, therefore eclipsed by your trailer.
The best way to avoid this issue is to find a trailer wire mounting bracket that will give you power both figuratively and literally back into your hands. Luckily at Torklift Central we have created just what you need, the Eclipse 4 way and the Eclipse bargeman mounting brackets that work with any trailer hitch. With these trailer wire harness brackets you will have the ability to bring your wires off the ground since they have a concealed design that eclipses common unsightly plug brackets. For those of you who also want to run your wiring through your truck, this is a great item for you since it will help you keep those wires concealed and magnetically attaches and connects and disconnects in seconds.
Eclipse Bargeman Mounting Bracket
Not to be confused with the bargeman on the left, the Eclipse bargeman mounting bracket is a special towing harness bracket that fits multiple plugs including the 6 way Cole plug, Truckberg plug and Bargeman plugs. The Eclipse Bargeman mounting bracket is great for concealing trailer wires and is invisible when not in use. So instead of having to work about fixing your trailer wire, why not take a proactive stance and prevent it from happening in the first place with this vehicle wiring harness?
Eclipse 4-Flat Mounting Bracket
The original Eclipse that we made, the Eclipse 4-flat mounting bracket is also a great hitch wiring harness choice if you don't have as many wires. Instead of being eclipsed by your trailer, Eclipse it instead and make your trailer hitch wiring so much easier.
Some great features of the Eclipse 4-flat mounting bracket include:
Concealed design eclipses common unsightly plug brackets
Magnetically attached wire harness plug bracket
Special rare earth magnets with 23 lb force
Prevents wire harness from damage
Connects and disconnects in seconds
Works with any trailer hitch
Invisible when not in use
High impact powder coated aerospace aluminum
Made in the USA
Lifetime Warranty

Trailer Wiring 101
While installing trailer wiring can be a little complicated, the most important thing you need to know is how to choose a connector that has the required number of pins for the functions required for your trailer. For example, the Eclipse 4-flat bracket works with 4-way trailer wiring which works with the right and left stop/blinker, taillights and the trailer ground point. The Eclipse bargeman bracket works with 7-way trailer connector wiring and does all the 4-way does as well as working with backup lights, the electric brakes and 12-volt charge to keep a battery on your trailer charged up if you have that equipment. The amount you will need depends on the trailer. For more information on how to wire a trailer hitch, you can check out Etrailer's page here. Either way, the Eclipse 4-flat and Eclipse bargeman are the best ways of hiding trailer connection wiring when you plan on towing with a trailer.
Don't be eclipsed by your trailer and lose all of the power to your trailer wiring. Instead, get the Eclipse and hide your trailer wiring with these hitch wiring brackets.
Get Out and Go with Torklift Central's Eclipse to keep your trailer wiring in perfect condition. Feel free to contact us for more information about the Eclipse or trailer wiring repair.
Torklift Central
315 Central Ave N. Kent, WA 98032
[email protected]
877-343-6933
www.torkliftcentral.com
---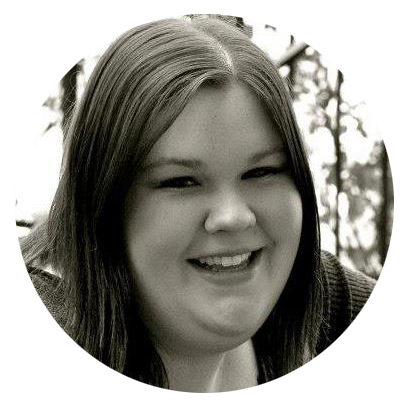 Written by Kerstin Stokes:
As a graduate from the College of Idaho with a B.A. in both History and Art, Kerstin has found her passion for writing and marketing. She enjoys looking up tasty recipes for baking and daydreaming about future travels.