Camping season is in full swing for the summer and whether you're planning on several upcoming trips or getting ready to go on your last trip of the season, take comfort in knowing the drive will be a safe one. Instead of having to deal with uncomfortable driving conditions on the way to your camping destination, with the right suspension all you'll have to worry about is what snacks you want to bring along. Nothing takes the fun out of a family trip like white knuckle driving, side-to-side sway and the feeling of unsteady body roll and porpoising.
Your suspension should keep you safe and comfortable on the road. One of the best ways you can make sure your factory suspension is up to par is by installing an aftermarket suspension product. Which product is the best suspension mod for towing or hauling a truck camper?
What if we said there was one suspension product that eliminated several of the uncomfortable side effects of driving with a heavy load? There are many kinds of suspension upgrades including airbags, sway bars, shocks, rubber bump stops and rubber springs, and we put them all to the test. It was clear that there was only one suspension mod that made an "A" grade and it was Torklift StableLoads.
Putting Suspension Mods to the Test
At Torklift, we conducted data driven tests to answer one frequently asked question: do suspension upgrades actually work? We tested the suspension of a new Ford F150 truck and put 2,800 pounds in the bed to simulate a heavy load like a truck camper. We then installed each of the aftermarket suspension products individually and drove through a pre-determined course. Potholes, to represent side-to-side sway, a speed bump to simulate porpoising and cornering to portray body roll – all common side effects of vehicle handling with heavy loads. We used an inclinometer to measure the effects of each. An inclinometer measures degrees of vertical and horizontal tilt. We wanted to see which suspension mods for truck campers had the least degree of inclination or movement.
As you can see from the diagrams above and below, most of the suspension mods lacked in performance in comparison to the StableLoad. StableLoads helped the suspension the most and passed every test. One of the main reasons why the StableLoad makes such a difference in comparison with the other suspension mods is because this product helps your truck maintain its factory designed four-point suspension instead of taking it down to a two-point suspension, making the truck less stable with less control. To see more information, visit here.
Another great feature of the StableLoad is that if you already have airbags installed on your truck, there's no need for an airbags vs StableLoads smack down where you'll have to pick and choose between them. The StableLoad is designed to work with your already installed airbags. How StableLoads work with airbags? They enhance your airbag performance by lowering the overload air pressure needed and activating the factory overloads sooner.
You can watch the entire test video here:

So if you're planning on hauling or towing on your big trip, pick the clear winner and "pre-load" your suspension by going with the StableLoad.
StableLoad suspension stabilizer features include:
• Dramatically improves safety, handling and reduces sway, body roll and porpoising
• Ability to turn on and off in seconds*
• Universal fit for all vehicles with factory installed upper or lower overloads
• Quad contact design complements the vehicle's specially engineered suspension that automotive manufacturers have invested millions of dollars designing, while all other rear suspension products reduce contact to only two points
• Quick no-drill installation**
• Enhances airbag performance by lowering airbag overload air pressure and activating the factory overloads
• Kit includes four StableLoads (outfits one complete vehicle)
• Legendary Lifetime Warranty includes coverage for the vehicle factory leaf springs – call for details
• Proudly made in the USA
*Applies only to the StableLoad Quick Disconnect (Lower Overload).
** Does not apply to the StableLoad Quick Disconnect (Lower Overload with drill kit).
Torklift Central

315 Central Ave N. Kent, WA 98032

[email protected]
877-343-6933

www.torkliftcentral.com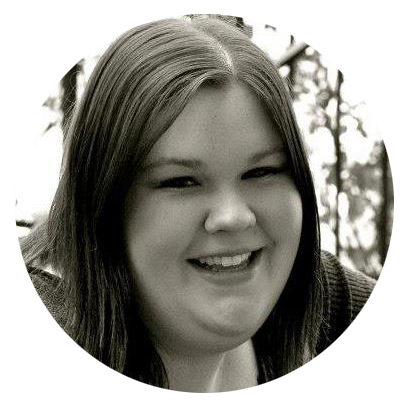 Written by Kerstin Stokes:
As a graduate from the College of Idaho with a B.A. in both History and Art, Kerstin has found her passion for writing and marketing. She enjoys looking up tasty recipes for baking and daydreaming about future travels.