The reason why many people opt for the truck camper option is it allows them to tow behind their truck. We all love bringing stuff to do with us on our camping adventures and this includes big toys like ATVs or large boats. For all this heavy hauling, you need a truck hitch that is trusted and strong enough to keep you and your family safe on the road. In many instances, the truck camper is longer than your vehicle bed and will overhang past the back end of your vehicle, making it impossible to access the hitch receiver.
In comes the SuperTruss and SuperHitch Magnum 30K! With weight distribution, SuperHitch ratings up to 30,000 lbs. towing and SuperTruss towing ratings up to 14,000 lbs. depending on length of the extension. The Torklift hitch and extension system is built incredibly strong and can handle extremely heavy towing within the vehicle manufacturer's indicated capacities. Don't believe us? Read some highlights from this Forest River Forums thread below and see for yourself:
"I own the Torklift SuperHitch Magnum with their shank. It is the best, strongest hitch I have ever seen… As I said, I own their SuperHitch Magnum (30k lbs) and use their big double-bar shank. It is incredibly overbuilt. I am very impressed with it... and this is coming from someone who tends to identify faults with things and "fixes" them.
That SuperHitch puts to shame any hitch out there, factory or aftermarket.
I don't run the SuperTruss, but I do run with their double-bar shank, which is also pretty amazing. S-T-R-O-N-G is all that comes to mind. My receiver hitch, shank and ball are not a worry on my truck for sure." – Forum User 325BH
"My buddy tows a 26' boat - I think total weight [is] around 6,500lbs with no issues using the SuperHitch and a 36" SuperTruss with his Dodge 2500 with a Lance Camper. Very solid setup." – Forum User gectisme
Features of the SuperHitch Magnum include:
SuperHitch 30K frame mounted receiver rated up to 30,000 lbs pull and 3,000 lbs tongue weight with weight distribution (20,000 lbs pull and 2,500 lbs tongue weight carrying) in either the upper or lower receivers (When used without SuperTruss extension). Extension towing capacity up to 12,000 lbs. with 48" SuperHitch SuperTruss receiver extension†
SuperTruss Extensions available in 8 different lengths from 21" to 60"
Both the SuperHitch Magnum 30K frame mount receiver and the SuperTruss receiver extensions use Industry standard 2" x 2" ballmounts (Magnum 2.5" x 2" comes with adapter sleeve)
Eliminates the need for two ball mounts ††
Specific Torklift tie down fits are available for the SuperHitch Outlaw Series
Legendary Lifetime Warranty
Proudly made in the USA
† 12,000 lb. pulling capacity, 1,200 tongue wt. achieved only when used with weight distribution type system. See Dealer for details, Weight carrying capacity on 48" extension, 6,000 lb. pull, 600 lb. tongue wt. Consult your vehicle owner's manual for specific towing capacity. Your truck and trailer weight cannot exceed your vehicle manufacturers towing, cargo, or GCVWR.
†† (Camper on, camper off, height variance) obtained by using the ball mount in either upper or lower SuperHitch receiver. 
Instead of having to leave your boat or extra gear at home, Get Out and Go with a SuperTruss extension made specifically compatible with SuperHitch 20K and SuperHitch Magnum 30K for all your truck camper towing needs!
Torklift Central
315 Central Ave N. Kent, WA 98032
[email protected]
877-343-6933
www.torkliftcentral.com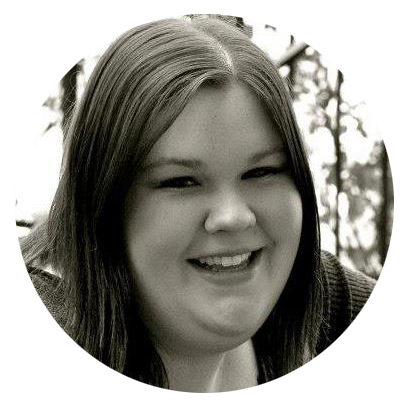 Written by Kerstin Stokes:
As a graduate from the College of Idaho with a B.A. in both History and Art, Kerstin has found her passion for writing and marketing. She enjoys looking up tasty recipes for baking and daydreaming about future travels.