The month of August is wonderful for many reasons – it's warm enough to do outdoor activities during the day, but starting to cool down a bit at night for campfires. Also, August is great for all the sales currently going on! Get 10% off your order if you order two sets of Torklift tie downs and FastGuns together, or two sets of Torklift Talon tie downs and FastGuns together. BUT! It's only until Aug. 31, 2017, so make sure to get your order in before it's too late!
Read below for all the features that these frame-mounted tie downs and spring-loaded turnbuckles can do for you and your truck camper.
Frame-Mounted Tie Down Features
Frame-Mounted Tie Downs are the best choice for securing your truck camper. The patented design incorporates four independent tie down points that bolt directly to the truck frame to dramatically improve stability and handling. They are engineered to fit tight and secure to your truck frame with no loss of ground clearance. Most applications are no-drill. These tie downs are guaranteed to eliminate bed and bumper damage and come with our Legendary Lifetime Warranty. The sale includes the lightweight aluminum and stainless steel Talon tie downs!
Features of the Talon frame-mounted tie downs include:
Dramatic improvement with vehicle handling and stability and is the safest way to haul a truck camper (Prevents vehicle sway and camper movement in all directions
Avoid bed and bumper damage by attaching to the strongest part of the truck: the frame
Maintain the value of your truck and prevent rust and bed damage by avoiding drilling into your truck bed or bumper
Provides safety, security and stability while on the road
The only truck camper tie down that mounts using independent tie down points that bolt directly to the truck frame
Fast, no-drill installations securing your truck camper to your truck (100% no-drill for all trucks after 2001)
Made of non-corrosive and rust-free military grade aluminum and stainless steel
No loss of ground clearance
Hidden design when not in use
Vehicle manufacturer recommends that all full-height slide-in camper bodies be directly attached to the vehicle frame structure
It is required that no additional holes be drilled through the vehicle frame side rail horizontal flanges
It is suggested that outrigger-type "L" brackets be attached to the frame's vertical web to which the camper body can be conveniently attached
Lockable with Tie Down Locks
Only truck camper tie down system with a Legendary Lifetime Warranty
Proudly made in the USA
Original Torklift FastGuns
The FastGun turnbuckle is the No. 1 selling quick-disconnect turnbuckle. This truck camper turnbuckle comes in sets of two and are spring loaded with spring tension indicators for easy installation and removal to secure your truck camper onto the truck. Long range FastGuns are made for frame-mounted tie downs with a reach of 25 to 43 inches. Legendary Lifetime Warranty and proudly made in the USA. Locks are also sold separately to help you prevent any potential theft, which you can find here. 
FastGun Features Include:
No. 1 selling patented quick disconnect turnbuckle in the world
Connects and disconnects in seconds - Quick release handle allows for easy tool-free adjustment
Spring-loaded design ensures a safe ride for your family and your truck camper
Tension indicators determine perfect tension to hold down truck camper while in use
Precision made from high impact powder-coated stainless steel
Available for frame-mounted or bed-mounted tie downs
Lockable to secure your truck camper (locks sold separately)
Legendary Lifetime Warranty
Proudly made in the USA
If you're interested in getting your truck set up for the rest of summer camping with a new tie down and turnbuckle system, contact us using the information below today or visit here.
Get Out and Go truck camping with Torklift Central – trusted for more than 41 years.
Torklift Central
315 Central Ave N. Kent, WA 98032
[email protected]
877-343-6933
www.torkliftcentral.com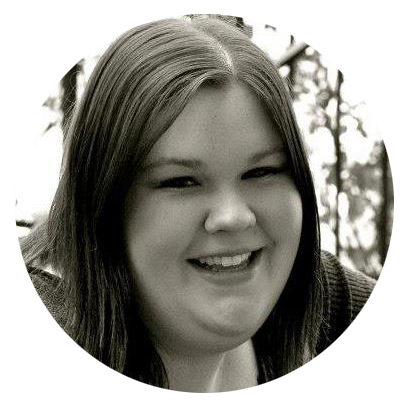 Written by Kerstin Stokes:
As a graduate from the College of Idaho with a B.A. in both History and Art, Kerstin has found her passion for writing and marketing. She enjoys looking up tasty recipes for baking and daydreaming about future travels.