Whether you're looking to tow your trailer for the first time, or just purchased a new RV and need to make adjustments to your towing system – one of the most important things to remember is to have a level trailer.
For safe and comfortable towing, your trailer should always be as level as possible. This makes it so not only are you and your family safe, but so is everyone else on the road. With a level trailer safety is improved, the level trailer handles well, promoting even tire wear, and minimizing strain on both the vehicle and towed trailer, the later of which can lead to a bent trailer axle in some cases. So how do you get a level trailer? With so many kinds of trailers and vehicles available, it's difficult to find a truck and trailer that line up perfectly height-wise for towing. That's why ball mounts are manufactured to help you either rise or drop your trailer tongue so you get a nice, level tow.
To compensate for the height difference between your trailer, a weight carrying ball mount can be installed into the receiver of your hitch – there are two different ways to level your trailer, either with a rise or drop.
Rise: the distance from the top of the shank to the top of the ball platform when the ball mount is oriented for an increase of coupler height
Drop:the distance from the top of the shank to the top of the ball platform when the ball mount is oriented for lower coupler height
How do you measure for a ball mount?
Measuring to find the perfect ball mount height is simple and can be done in four easy steps:
1. Find your hitch height: measure from the ground to the top of your hitch receiver
2. Find your coupler height: with the trailer on level ground, measure from the ground to the bottom of the coupler
3. Find the difference to get rise or drop: Once you have both measurements, determine which has the greater height – the hitch or the coupler and the difference between the two
4. Remember to add in the amount your vehicles squats in the rear of your vehicle when the trailers tongue weight is lowered onto the ball mount. This can be as little as an inch and as much as several inches depending on your trailer and vehicle. If your vehicle drops m ore than 3-4 inches when the trailer is loaded you will likely need either a weight distribution ball mount or overloads added to your vehicle to avoid potentially dangerous sway, braking, steering or other common problems associated with the tow vehicle itself not riding level due to trailer tongue weight.
Note: On weight distribution ball mounts there are often very specific height measurements from the ball mount manufacturer that must be followed. See your weight distribution manufacturer or local hitch towing professional if you are not sure.
What does the rise or drop mean for a ball mount
Now that you have the measurements of your hitch and coupler heights, you should have the measurement of what your rise or drop will be.
If the hitch height is greater, you need a ball mount with a drop
                            Hitch Height - Coupler Height = Drop
If the coupler height is greater, you need a ball mount with a rise
                            Coupler Height - Hitch Height = Rise
Now that you know the measurement of what your rise or drop should be, all you need to do is find a ball mount with the closest measurement to the difference between the heights. Most ball mounts come in 2 inch increments, if there isn't a ball mount that fits your exact measurement, get one that is within 1 inch of your measurement.
Here's a quick example: if your hitch height is 14 inches and your coupler height is 12 inches, you'll need a ball mount with a 2-inch drop in order to tow your trailer level.
Is that all I need to know about ball mounts?

While the rise and drop is mostly what you need to know about choosing the right ball mount, there are a couple more things to consider before purchasing! In order to tow safely, don't forget to choose the right equipment that works with what you're towing prior to hitting the road. There are many kinds of ball mounts available that can accommodate up to 2,000 pounds and 3,000 pounds tongue weight. Also, the ball needs to be the same diameter as your coupler.
Now that you know the basics of finding a ball mount – you're ready to get one and go on your next camping adventure! Whether you need a ball mount for your new hitch, or just got a new trailer and need a better way to tow it - keep Torklift Central in mind to help you with all your hitch and hitch accessory needs. We are more than happy to have you come in and we'll help you determine exactly what equipment you'll need to tow safely down the road.
Torklift Central
315 Central Ave N Kent, WA 98032
[email protected]
877-373-9195
www.torkliftcentral.com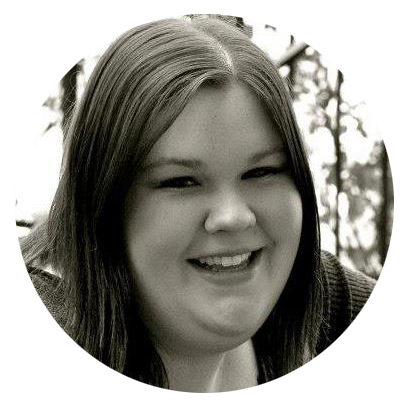 Written by Kerstin Stokes:
As a graduate from the College of Idaho with a B.A. in both History and Art, Kerstin has found her passion for writing and marketing. She enjoys looking up tasty recipes for baking and daydreaming about future travels.