For those who have been in the camping world for a while, you know towing a 5th wheel is a bit different from your average trailers that are towed by a receiver hitch. The fifth wheel attaches further up into the body of the towing vehicle with the hitch installed in the bed of your truck. Due to the hitch placement, you'll notice it changes the handling of how you tow. Below are some of our best tips to help you tow a 5th wheel, whether you're a practiced towing veteran or new to the game.
1.) Know your weight limit and trailer weight
This tip is incredibly important. If you are towing too much weight, you could potentially cause damage to not only your truck and trailer, but other drivers on the road. When you tow, you should not only consider the weight of the trailer, but also everything else you have inside the RV which includes water, clothes, food, generator and more.
There are two aspects when it comes to towing a trailer: the truck that's doing the towing and the hitch itself. Your truck needs to have a high enough towing rating to handle your trailer. There are two major kinds of 5th wheel hitches available that will depend on the bed of your truck: either long-bed hitches or short-bed hitches. In our blog How to Select a 5th Wheel Hitch we go more in-depth about what to look for. It's just good to remember to ask: what kind of truck bed length do I have?
2.) Make sure you have proper clearance for your tailgate and truck bed
There's nothing worse than going to load your 5th wheel trailer and hearing a "crunch" while backing up for loading or disconnecting. Forgetting to make sure that you have enough clearance between your tailgate and fifth wheel can cause you to have a broken or crushed tailgate and damage to the front of your trailer.
Truck bed damage is a common and major problem with loading 5th wheel trailers. Read carefully as the following steps will help you avoid the number one mistake people make when connecting their trailer. A way to prevent any type of damage is once you have the 5th wheel coupling in a locked position, retract the fifth wheel jacks a half-inch or so above ground, depending on the terrain. Once the jacks are partially retracted, get into the truck. With the brake controller manually activated by hand, drive the truck slowly forward using the trailer brakes to stop the truck. This confirms the fifth wheel hitch is fully locked into the trailer's kingpin. If the trailer drops by mistake because the hitch wasn't properly locked, it will drop on the jacks instead of the bed of your truck, saving you extensive damage to both your truck bed and 5th wheel trailer. Once this test is complete, don't forget to fully retract the 5th wheel trailer jacks.
3.) Check your trailer
Just like any trailer, 5th wheels need to be maintained year-round to prevent damage or expensive repairs. Yearly maintenance checks are important to maintain your trailer, especially if you store it over winter in wet or snowy conditions. To maintain your trailer brakes, at Torklift Central we offer a FREE, 10-point safety inspection with scheduled service to make sure that you are towing safely on the road with your cargo.
4.) Don't rush
Lastly, don't rush while you're doing any of these tips or while towing. It's better to take your time to make sure everything is done properly and that you're not distracted. RVing is meant to be enjoyable and if you rush through the process, the journey to get to your destination will be stressful and unenjoyable. This is the same for when you're actually on the road. If you're getting fatigued, pull over and take a break or find a fun place to stop and explore. It's always better to be cautious than in a dangerous situation.
For any questions regarding our fifth wheel hitch products or more tips on how to tow your trailer, contact us using the information below.
Torklift Central
315 Central Ave N Kent, WA 98032
[email protected]
877-373-9195
www.torkliftcentral.com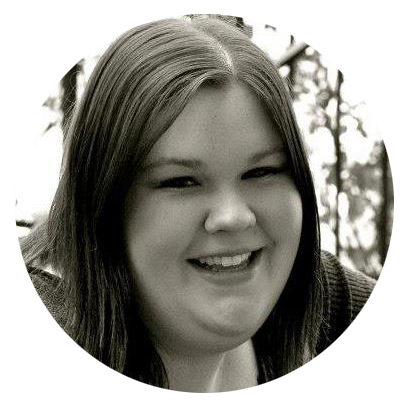 Written by Kerstin Stokes:
As a graduate from the College of Idaho with a B.A. in both History and Art, Kerstin has found her passion for writing and marketing. She enjoys looking up tasty recipes for baking and daydreaming about future travels.