When it comes to camping, we all love bringing gear and big toys with us on our camping adventures. This includes ATVs, large boats and more. Or, for those that own travel trailers, the amenities reminiscent of home on your camping trip. But no matter what you own, you're going to be hauling a lot of weight behind your truck. Is it being properly and safely towed?
Improper weight distribution can be a major factor in heart-pounding moments on the road while towing. It's not only hard on your vehicle and trailer if you don't have proper weight distribution, but it can affect your safety and result in accidents.
What is weight distribution?
There are two different ways your weight can be imbalanced: too much trailer weight toward the front of the trailer can cause the back of the truck to sink down, or not enough trailer weight can cause the trailer to sway. If you're experiencing trailer sway, difficulty stopping, difficulty maneuvering the vehicle, or the rear end of your vehicle sags, you should use a distribution system.
When a weight distribution system is installed on your trailer, it allows the weight you are towing to evenly distribute over the rear vehicle axle, trailer tongue and trailer axle. It takes the weight resting at the center of the hitch and distributes it for smoother, safer towing.
The weight distribution system works by using adjustable spring bars and tension to distribute the load of the trailer tongue to the trailer and vehicle axles. Better distribution of weight reduces the up-and-down motion of a trailer, while sway control addresses the side-to-side motion. Passing cars and wind gusts can lead to your trailer swaying back and forth. This can be dangerous when driving at high speeds and isn't easy on your suspension. Weight distribution hitches can come with or be equipped with mechanisms that reduce trailer swaying and make your ride safer.
Benefits of weight distribution can include:
Even weight distribution
Eliminates sway
Increases trailer hitch tow performance (we do not recommend exceeding the manufacturer ratings of your vehicle, hitch or weight distribution)
Better control over your vehicle while driving
Less wear and tear on your vehicle and trailer
Safer braking and steering
If you have a SuperHitch
For safer towing, Torklift has manufactured the ultimate in weight distribution systems – the SuperHitch Everest. Rated at 30,000 pounds towing and 3,000 pounds tongue weight, it's designed for the heaviest of trailers to haul. The SuperHitch Everest works exclusively with the SuperHitch Magnum 30K hitch. This system works hard so you don't have to worry about safety while towing.
Features of the SuperHitch Everest 30K Weight Distribution System:
Rated at 3,000 lbs. tongue/30,000 lbs. pull with weight distribution
Highest weight capacity available
Unmatched safety
Spring bar hook up clips available in both hydraulic assist and traditional styles
Hydraulic Spring Bar Tension Assist
Everest Drop Shank Required
Legendary Lifetime Warranty
Proudly made in the USA
Weight Distribution Systems
If you don't have a Torklift SuperHitch, there are are a few weight distribution systems available. The top two weight distribution systems we recommend are Equal-i-zer and Eaz-Lift.
Equal-i-zer weight distribution systems use a unique two-in-one design that combines weight distribution and sway control in one unit. The Equal-i-zer weight distribution has highly-adjustable brackets and help transfer trailer tongue weight evenly across the tow vehicle and towable.
Eaz-Lift weight distribution systems have a very broad selection and were the first patented weight distribution system in North America.  Hook up and disconnect are incredibly easy and the Eaz-Lift system comes fully assembled from the factory. Eaz-Lift also has a great selection of sway control that can be installed at the same time as your weight distribution.
If you are interested in towing a trailer and need a weight distribution system, look no further than Torklift Central for the SuperHitch Everest 30K. Learn more about the SuperHitch Everest or SuperHitch Magnum 30K. Or to purchase, feel free to contact us using the information below and we'd love to get you set up with an appointment to install a weight distribution system.
Torklift Central
315 Central Ave N Kent, WA 98032
[email protected]
877-373-9195
www.torkliftcentral.com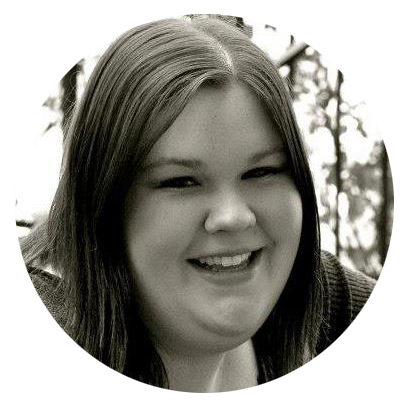 Written by Kerstin Stokes:
As a graduate from the College of Idaho with a B.A. in both History and Art, Kerstin has found her passion for writing and marketing. She enjoys looking up tasty recipes, spoiling her cat Clio and daydreaming about future travels.