Many motorhome owners spend a considerable amount of time on the road exploring new places. One of the downsides to having a motorhome though is that, in many instances, the coach is too big or long to visit major cities, attractions or even places off the beaten path that require a smaller vehicle.
Even quick trips to the grocery store can turn into endeavors because you have to pack up the whole campsite, move the motorhome out of the camp spot and then try to find a 29-foot or longer spot for parking at the store. That sounds way too stressful to us!
What can you do so you don't have to drive your RV everywhere? You can flat tow behind your motorhome! Also known as dinghy towing, using your motorhome to tow a secondary car can be very simple and easy. But what do you need to tow behind your motorhome? Here's a short list of what you need:
Towed vehicle (or a "toad")
Hitch receiver installed on your motorhome for the tow bar
Tow bar
Safety chains or cables
Tow bar brackets (installed as base plates underneath your towed vehicle)
Wiring for the tow bars
Supplemental braking system for the towed vehicle
Locks and covers to protect your tow bars while in storage and prevent theft
In particular, we're going to go over exactly what cars you can use for towing behind your RV and the benefits that some vehicles provide over others for towing.
Already own a vehicle?
How can you tell if your vehicle can be flat towed? The simplest and most reliable way to find out if your vehicle can be flat towed is one of three options:
Check the owner's manual of your vehicle. Towable vehicles should have a section on towing or being towed. It will also outline the specific procedures that you need to go through with your vehicle before each time you tow it.
Give Torklift Central a call at 877-343-6933 and we can work with you on finding out if your vehicle is flat towable.
Download and use Torklift Central's towing app which has dinghy towing weight ratings available from 2002 to 2018, plus it's FREE!
Looking to buy a vehicle?
For those of you who are looking to purchase a vehicle before flat towing – make sure to do your research before you buy your car. We suggest determining the vehicle you decide to get based off of your RVing lifestyle. If you prefer off-roading and boondocking, then maybe a 4x4 is the kind of vehicle you need for towing. Or, if you prefer exploring cities and then camping in your RV on the outskirts of town, a SUV or electric vehicle might be a better choice.
Typically, cars that can be pulled dinghy-style are rear wheel drive and manual transmission vehicles. As we stated earlier though, it's always good to check the owner's manual, download and use our free Torklift Central Towing Application or give us a call at Torklift Central so you can be 100 percent sure you can flat tow the vehicle you're looking to purchase.
Below is a list of the top 10 most popular vehicles that we set up for towing behind a motorhome at Torklift Central:
Jeep Wrangler
Honda CR-V
Chevy Equinox
Chevy Colorado
Jeep Grand Cherokee
Jeep Cherokee
Ford C-Max
Ford F-150
Jeep Liberty
Chevy HHR
For a full list of flat towable vehicles, you can also download our Torklift Central app where we have a full list of towable vehicles ranging from 2002 to 2018.
If the vehicle you wish to purchase isn't flat towable or has an automatic transmission, there are aftermarket products and devices that can be installed including transmission lubrication pumps and driveline disconnects to make it capable of flat towing. Once installed, these products can provide a way to quickly and easily disconnect your transmission to allow for flat towing without damaging your vehicle.
New to dinghy towing and not sure where to start?
With every appointment at Torklift Central, our experienced technicians provide a thorough walk-through of your new equipment and go over exactly how it works, including your tow bar system. We make sure you are 100 percent comfortable operating and setting up your tow bar towing system. Safety and towing education is extremely important to us and taking care of our customers is our top priority. We'll make sure you leave our shop feeling confident and ready to drive.
Whether your vehicle is able to be flat towed straight from the factory, or needs some aftermarket modification to dinghy tow, Torklift Central has you covered. From helping you find the right parts for your vehicle to a one-on-one walkthrough of the set up, we're here to ensure you have a safe and fun towing experience. To set up your appointment for a tow bar and bracket installation, call us at 877-343-6933 or email us at [email protected].
Torklift Central
315 Central Ave N Kent, WA 98032
[email protected]
877-373-9195
www.torkliftcentral.com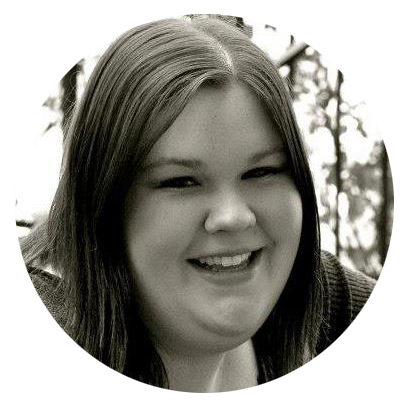 Written by Kerstin Stokes:
As a graduate from the College of Idaho with a B.A. in both History and Art, Kerstin has found her passion for writing and marketing. She enjoys looking up tasty recipes, spoiling her cat Clio and daydreaming about future travels.