The Ford C-MAX provides fun-to-drive pleasure – so why not let this trailer hitch for Ford C-MAX help make your travels even more adventurous? Whether it's journeying to the great outdoors, adding a cargo carrier or bicycle rack on your Ford C-MAX hitch, with a trailer hitch your extra cargo for trips is only limited by your imagination! But do you know where to start when it comes to hauling items with your C-MAX? If not, use our helpful guide below to get you on your way to your next journey!
Get Hitched Torklift Style
When it comes to trailer hitches for the Ford C-MAX, it's better to have a hitch that doesn't drag on the ground when it's fully loaded with bikes or cargo. Brian went with the best option available for not scraping your hitch on the ground…
"I have a 2-inch EcoHitch. I've never had any ground clearance issues. I have to back out of my driveway, that's sloped, and it also has about a three inch drop off from the driveway to the street, and I've never had an issue with scraping, even with my C-Max fully loaded."
- Brian
Luckily, the EcoHitch for the Ford C-MAX has 2-inch and 1¼-inch receivers available. Because of the two different sizes available, this Ford C-MAX hitch is compatible with a variety of accessories including cargo trays, bike racks and more! The EcoHitch is the only 2-inch receiver available for the Ford C-MAX. That means if you already have existing 2-inch accessories such as bike racks and cargo carriers, you don't have to purchase other accessories to fit a 1.25-inch receiver. You get to use the accessories you already own! Also, unlike the combination of a rooftop cargo carrier and roof rack that interferes with the aerodynamics of your vehicle, loading accessories using your EcoHitch will eliminate vertical clearance issues. It also prevents any potential damage to your C-MAX while loading and unloading using a roof rack.
Know Your Weight Capacity
The first thing you need to know before hauling bikes with your C-MAX is the weight capacity that it's is able to handle as well as what your trailer hitch is able to haul. The weights can be found in the owner's manual for the vehicle and manufacturers provide towing and tongue weight ratings for the hitch. It's incredibly important to stay within these weights.
For example, the EcoHitch is rated at 300 pounds tongue weight and 2,000 pounds towing weight. It's engineered to meet stringent national SAE J684 towing safety standards using state-of-the-art testing methods. Perfect for all your bike rack and accessory needs. This 100 percent bolt-on hitch installation requires absolutely no drilling into your C-MAX's frame. You can have years of adventures with your C-MAX hitch without having worry about the frame of your vehicle potentially rusting, which is common with other trailer hitches that require drilling.
If you're interested in getting your C-MAX a hitch receiver for all your bike rack and accessory needs – read below for further information!
2012-2017 Ford C-MAX EcoHitch Features: 
Completely concealed design - only receiver is visible when installed
100 percent bolt-on installation - no drilling required
Engineered to meet stringent national SAE J684 towing safety standards
Available in 1¼-inch and 2-inch receivers
Does not affect ground clearance
Avoid overhead lifting common with roof racks and maintain your vehicle's aerodynamic design
Coated with high impact powder coat for durability
Material can include a qualified combination of aerospace grade aluminum, stainless steel or steel*
EcoHitch placement when installed does not affect the rear kick sensor
Eco-friendly, made with recycled materials
Lightweight
Free shipping to lower 48 states
Made in U.S.A
Lifetime Warranty
*Depending on the application, the product can include a combination of up to three qualified materials
EcoHitch - Hidden:
All EcoHitch models are precision manufactured to have hidden crosstubes when installed. The only part of the hitch that is ever visible is the receiver and has a higher level of ground clearance than most hitches available.
Ford C-MAX EcoHitch (x7200, 2-inch receiver and x7199, 1.25-inch receiver) fits:
2012 Ford C-MAX EcoHitch trailer hitch
2013 Ford C-MAX EcoHitch trailer hitch
2014 Ford C-MAX EcoHitch trailer hitch
2015 Ford C-MAX EcoHitch trailer hitch
2016 Ford C-MAX EcoHitch trailer hitch
2017 Ford C-MAX EcoHitch trailer hitch
To learn more about EcoHitch for the Ford C-MAX, give us a call at 877-343-6933, or visit the Ford C-MAX hitch page. Your C-MAX has the potential energy to spark inspiration wherever it goes, and with the EcoHitch trailer hitch it's even more versatile and ready for adventure!
Get Out and Go with EcoHitch!
Torklift Central
315 Central Ave N Kent, WA 98032
[email protected]
877-373-9195
www.torkliftcentral.com
Written by: Kerstin Stokes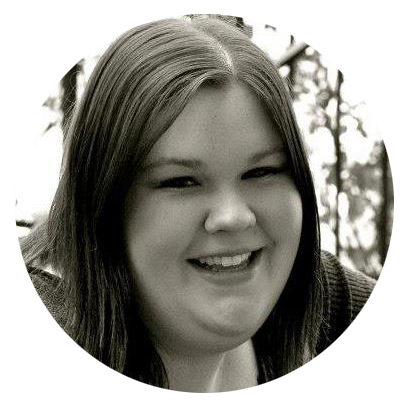 As a graduate from the College of Idaho with a B.A. in both History and Art, Kerstin has found her passion for writing and marketing. She enjoys looking up tasty recipes, spoiling her cat Clio and daydreaming about future travels.