With a motorhome, you get the convenience of a home with a luxurious interior, a bathroom and the ability to stop and stay wherever you want on a cross country tour. With all these awesome benefits, it would be hard to imagine a downside to a motorhome – but there is in fact one! Along the way, you might want to take side trips to places that are more off the beaten path than your motorhome can handle, or you just don't want to have to take your motorhome to a nearby grocery store or gas station for a quick drive.
So, what can you do? Does that mean you have to restrict yourself to certain adventures, cities and campgrounds that can accommodate your motorhome? We believe in having the freedom to experience any adventure you want. The way to achieve this is by flat towing an extra vehicle behind your motorhome! Also known as dinghy towing, using your motorhome to flat tow a secondary car can be very simple and easy. Parts that exist outside your motorhome, especially tow bars, are continually bombarded by weather, road debris and salt from the roads. They do need some upkeep and maintenance every once in a while.
Tow bars are arguably the most important part of the system when it comes to towing a vehicle behind your RV. That means that you need to make sure that it's in top shape while you're driving to your camping destinations.
An example of what your flat towing set up should look like
An example of what your flat towing set up should look like
Tow bar upkeep tips
As stated above, your tow bars need a little TLC before and after your road trips to help maintain the system and ensure that it will last as long as possible. Below, we've gathered up some of our top tips and helpful hints for your motorhome tow bars.
How long should they last?
When it comes to tow bars, the life expectancy for the system will vary. Variables include the weights you're towing, road condition you drive through and how unlevel your tow bar is. On average, your tow bar should last around 70,000 miles.
1.) How can I prevent tow bar wear?
A little tow bar wear is normal but will vary with the environment it's used in. However, if the tow bars are cleaned and maintained regularly, you will have less debris and corrosion that is associated with faster wear of the tow bar. Establishing a routine of maintenance helps extend a tow bar's life and makes it easier to operate.
2.) Does my tow bar need to be inspected?
As a part of your routine safety and maintenance check, you should be giving your towing equipment a good examination to look for potential problems every time you hook it up. If your tow bar is more than a couple of years old, or if you have towed more than 20,000 miles with your system, it should be professionally If you notice excessive movement with your tow bars while you're towing, or if it operates differently than when it was new, those are signs that you need to bring your tow bar in for inspection.
3.) What is included with inspections?
Our experienced team of technicians will look at the stress points of the tow bar for wear, stress indicators or potential fractures. They also inspect the joints and arms of your tow bar and the wiring between your motorhome and towed vehicle.
The Roadmaster Nighthawk tow bars - the latest and greatest design!
4.) Where can I bring my tow bar to be inspected?
With every appointment at Torklift Central, our experienced technicians provide a thorough walk-through of your equipment and go over exactly how it works, including your tow bar system. We make sure you are 100 percent comfortable operating and setting up your tow bar towing system.
Safety and towing education is extremely important to us and taking care of our customers is our top priority. We'll make sure you leave our shop feeling confident and ready to drive.
What can you tow behind your motorhome?
The simplest and most reliable way to find out if a vehicle can be flat towed is one of three options:
Check the owner's manual of the vehicle you want to flat tow. Towable vehicles should have a section on towing or being towed.
Give Torklift Central a call at 877.343.6933 and we can help.
Download and use Torklift Central's towing app (an example of it is shown to the right) which has dinghy towing weight ratings available from 2002 to 2018.
Torklift Towing App – Download Now!
We carry and install several of the best tow bars and tow bar storage options for motorhomes. To set up your appointment for a tow bar installation or for questions about your flat towing set up, call us at 877-343-6933 or email us at [email protected].
Torklift Central
315 Central Ave N Kent, WA 98032
[email protected]
877-373-9195
www.torkliftcentral.com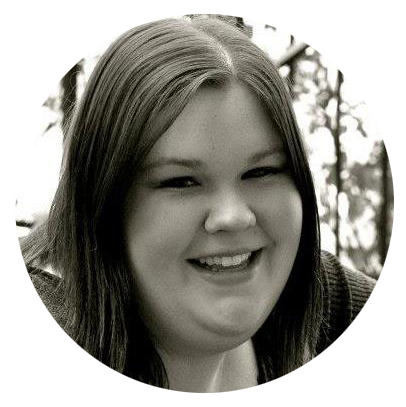 Written by Kerstin Stokes:
As a graduate from the College of Idaho with a B.A. in both History and Art, Kerstin has found her passion for writing and marketing, and has loved every minute of working for Torklift for over 2 years. She enjoys looking up tasty recipes for baking and daydreaming about future travels.