Your Audi Q5 is as alluring as it is functional, so that means that mounting a cargo tray or bicycle rack on your Audi Q5 trailer hitch is a must so you can bring all the extra gear you'll need, but you want to ensure that the look of your stylish Q5 isn't ruined in the process. Don't let your Q5 waste its adventure potential – instead install the strongest and best quality hitch available that won't ruin your stylish edge.
But what hitch won't hang below your bumper, comes in a 2" receiver and is 100% no-drill? Why, the EcoHitch of course! Instead of worrying about how you'll be hauling extra stuff, read below about why the EcoHitch is here to support you in your endeavors.
1.) Hidden Crosstube
With luxurious amenities there's so much you can do with the 2018 Audi Q5. With unrivaled and unparalleled design, you need a hidden trailer hitch that doesn't create drag underneath your Q5 and lessen the style of your SUV. Our Audi Q5 EcoHitches are precision manufactured to have an invisible crosstube when installed. The only part of the hitch that is ever visible is the receiver while in use, which means it has a higher level of ground clearance than any other hitch available.
2.) Towing and Hauling Capacity
While some people might say that because the Q5 is an Audi, you won't have the strength to tow or haul whatever you'd like with it. Although we don't like to argue with people – we politely disagree! This SUV still has just as much of an adventurous spirit as a larger vehicle, especially with our EcoHitch! While the Q5 is able to tow up to 4,400 pounds depending on your model – you can also find the tow rating in your owner's manual. The EcoHitch trailer hitch is rated at 750 pounds tongue weight and 5,000 pounds towing, meaning that it's plenty strong to handle anything you could want to haul with your Q5 including bike racks and cargo trays! This trailer hitch is engineered to meet stringent national SAE J684 towing safety standards using state of the art testing methods. With a 2-inch receiver available, you'll have plenty of options of accessories to use with your hitch.
3.) 100% No-Drill Bolt-On
Our Audi Q5 trailer hitch is 100 percent no-drill bolt-on and doesn't require a "support strap" that clamps to your truck lid for additional support when you're hauling extra cargo. Also, the EcoHitch installation requires absolutely no drilling into the car's frame. It's a non-obtrusive process that can be performed at home with some tools, at Torklift Central in Kent, Wash., or by a Certified EcoHitch Installer.
4.) Adds to the utility of your Q5
We hope we've helped you with the question of, "Can I make my Audi Q5 even more versatile?" The answer is most certainly yes – and with the EcoHitch installed, your Q5 has even more utility than before. You can now bring more items with you including a trailer, bikes, boat or utility trailer to store your items. With Torklift at your back with our highly-engineered trailer hitch as well as our Lifetime Warranty – all your worries about safety fade away, so all you need to worry about is the location of your next adventure!
Hauling your bikes and extra cargo should be fun, not stressful. With this trailer hitch for 2018 Audi Q5, you know that you are in safe hands. Contact us using the information below. We can help make you an expert at towing with your Audi Q5 hitch!
Torklift Central
315 Central Ave N Kent, WA 98032
[email protected]
877-373-9195
www.torkliftcentral.com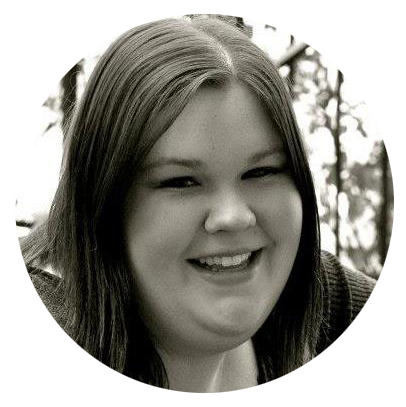 Written by Kerstin Stokes:
As a graduate from the College of Idaho with a B.A. in both History and Art, Kerstin has found her passion for writing and marketing, and has loved every minute of working for Torklift for over 3 years. She enjoys looking up tasty recipes for baking and daydreaming about future travels.