While it's unfortunate, it is safe to say that most of us have been in car accidents of some kind. Whether they were minor fender benders or something more serious, it's always best when you can be as safe as possible.
Recently two customers, forum users CoolMike and TraceOfRoutes were both involved in fender benders. Both owned the 2016 Subaru Forester and luckily both walked away unharmed. Unfortunately, the cars that hit their vehicles can't say the same.
Luckily both drivers of these vehicles weren't injured either, but how is it possible that both CoolMike and TraceOfRoutes were not as damaged as these cars, which have had better days? Could it possibly be a certain hitch for Subaru? One thing they had in common: both of them had the EcoHitch installed!

"I highly recommend the Torklift EcoHitch. I was recently rear-ended and my bike rack with the Torklift [hitch] totaled the other car while causing minimal damage to [my] Forester."
– CoolMike, SubaruForester.org
As you can see in the photo to the left, CoolMike's vehicle almost doesn't look damaged, especially when compared to the Ford above that was totaled in the collision.
After CoolMike's accident, TraceOfRoutes posted that he had also been in a fender bender and didn't quite want the "boost" that his license plate suggests below. You can even see the two marks from the Toyota repeatedly hitting him twice! "So... I was driving to work today and was rear ended while waiting for someone to turn left. It looks like it did more damage to the Toyota than the Forester." The only kind of damage that was done to TraceOfRoutes's Forester was the bumper was slightly indented around the outside parts of this Subaru Forester hitch, and he says the hatch won't fully close. CoolMike later suggests that:
"I'd be willing to bet your frame is fine. It looks like you have a Torklift EcoHitch which is what I have. I've seen first-hand that those things are nearly indestructible."
–CoolMike, SubaruForester.org
We couldn't have said it any better ourselves Mike! Our engineering team utilizes mechanical and design engineers that work with SolidWorks engineering software. This Subaru trailer hitch is designed using Finite Element Analysis (FEA) testing to meet stringent SAE J684 strength tests.
You know that when you install this Subaru Forester trailer hitch, you can trust its safety and strength. On top of that, we've also made it so Subaru Forester EcoHitch installation is as easy to complete as possible. Installing the hitch on 2016 Subaru Forester is as simple as lowering the muffler, putting the hitch into place and bolting it in. You can email us to read the instructions for complete details.
This hidden hitch for Subaru Forester is also available in both 2" and 1¼" receiver hitches so you are able to pick and choose through most accessories, bike racks and cargo carriers that are available.
Features of the Subaru Forester EcoHitch include:
• Completely concealed design - only receiver is visible
•100 percent bolt-on installation - no drilling required
• Engineered to meet stringent national SAE J684 towing safety standards
• Rated for 525 pounds tongue weight, 3,500 pounds towing weight
• Available in 1¼-inch and 2-inch receivers
• Designed to complement the aerodynamic contours and underbody airflow of vehicle
• Manufactured with high impact powder coat
• Material can include a qualified combination of aerospace grade aluminum, stainless steel or steel*
• Eco-friendly, made with recycled materials
• Lightweight
• Free shipping to lower 48 states
• Made in U.S.A
• Lifetime Warranty
*Depending on the application, the product can include a combination of up to three qualified materials
Part numbers: x7216 (2"), x7217 (1¼-inch)

Applications include:
2014 Subaru Forester EcoHitch trailer hitch
2015 Subaru Forester EcoHitch trailer hitch
2016 Subaru Forester EcoHitch trailer hitch
2017 Subaru Forester EcoHitch trailer hitch
To learn more about the 2016 Subaru Forester EcoHitch, give us a call at 877-373-6933, contact us, or visit the Subaru Forester EcoHitch page here. Please contact us if you have any questions or would like to learn more about this hidden trailer hitch for the Forester.
Get Out and Go with EcoHitch for the Subaru Forester!
Torklift Central

315 Central Ave N Kent, WA 98032

[email protected]

877-373-9195

www.torkliftcentral.com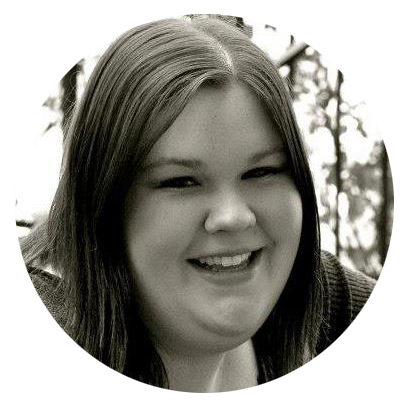 Written by Kerstin Stokes:
As a graduate from the College of Idaho with a B.A. in both History and Art, Kerstin has found her passion for writing and marketing. She enjoys looking up tasty recipes for baking and daydreaming about future travels.