You are getting your new 5th wheel all set up: Hitch? Check. Extra batteries and generator for power? Check. But, you may be scratching your head wondering where to store the large and noisy generator. You have more options available to you other than storing it inside the unit. Storing inside your fifth wheel could potentially ruin your new carpets or flooring with stains as well as exhaust fumes blowing throughout the trailer. What about fuel – is your tank big enough to handle towing a 5th wheel? How's your vehicle handling working out for you?
We have the answers to your questions. Read below for the top 5 auxiliary camping accessories you need before hitting the open road!
Lock and Load Generator Tray
Still get generator power, without having to constantly move it in and out of your RV and potentially cause damage or mess? Presenting: the Lock and Load! This generator tray is perfect for not only storing your generator while you're on the road – but also locking it up so it's safe from potential theft!
You also have a couple of different options of installation location. You can either install it on the front of your truck like the photo to the right – perfect for your convenience. Or, if you have a hitch on the back of your 5th wheel or plan on getting a custom hitch, you can install it in the back of your 5th wheel.
Lock and Load Features Include:
Protect costly generators, camping gear, welders, tool boxes, plasma cutters and more from theft
Allows you to lock, store and run your generator and other motorized equipment simultaneously
Avoid exhaust fumes and stains by permanently storing your generator while on the road or off the grid
No more heavy lifting – your generator stays on the tray even while running
Features a safety visual sight indicator to prevent risk of damage while driving
License plate relocation holes to attach license plate
Mounts easily into front and rear receiver hitches
Fits most common generators
High security tamper proof puck lock included
Cargo tray dimensions:
27-13/16 L" x 23-1/2"W x 23" H

Maximum security strap adjusts to secure multiple objects (extra security straps sold separately) 6-5/8" L x 13-5/8"W x 13-1/8"H to 27-13/16 L" x 23-1/2"W x 23"H
Available in high impact powder coat steel
Legendary Lifetime Warranty
Proudly made in the USA
Kit includes:
Cargo tray
Heavy duty puck lock
Adjustable maximum security strap
Auxiliary Fuel Tank/Larger Factory Replacement Tank
Towing a 5th wheel is a big job for your truck and one that may use a lot of fuel. In order to lessen the number of stops you need to make it from Point A to Point B, upgrading your fuel tank to a larger one is a good idea. There is also the option to add an auxiliary fuel tank/tool box combo to sit on the bed of your truck. Or, like in the photo to the right, you can get a larger factory replacement tank that installs right where your old factory tank – which holds a significantly larger amount of gas.
Spend less time at the pump and more time on the road!
Hydralift
Want a way to make side trips without having to bring your large truck or truck/trailer combo? The Hydralift motorcycle carrier is designed to carry motorcycles, bikes or scooters behind your trailer. The hitch feature also allows you to tow a vehicle behind your 5th wheel at the same time.
This motorhome motorcycle lift is powered by the 12-volt battery on your RV and uses smooth operation hydraulics. The Hydralift hydraulic lift system is a patented lightweight design, does not use cables, pulleys or winches and instead uses specially designed lubricated bearings on all moving parts and is completely self-contained.
The Hydralift is perfect for making side trips during your camping trip much easier!
StableLoad Suspension Stabilizer
Do you experience side-to-side sway, body roll, porpoising or all three? Your suspension should keep you safe and comfortable on the road when towing a 5th wheel. One of the best ways you can make sure your factory suspension is up to par is by installing an aftermarket suspension product. Which product is the best suspension mod for towing or hauling a truck camper?
There are many kinds of suspension upgrades including airbags, sway bars, shocks, rubber bump stops and rubber springs, and we put them all to the test. It was clear that there was only one suspension mod that made an "A" grade and it was Torklift StableLoads. Avoid purchasing multiple products to address handling issues when all you need is one.
Features of the StableLoad include:
Dramatically improves safety, handling, body roll and porpoising while towing and hauling
Ability to turn on and off in seconds*
Universal fit for all vehicles with factory installed upper or lower overloads
Quad contact design complements the vehicle's specially engineered suspension that automotive manufacturers have invested millions of dollars designing, while all other rear suspension products reduce contact to only two points
Quick no-drill installation**
Enhances airbag performance by lowering airbag overload air pressure and activating the factory overloads
Kit includes four StableLoads (outfits one complete vehicle)
Legendary Lifetime Warranty includes coverage for the vehicle factory leaf springs
Proudly made in the USA
* Applies only to the StableLoad Quick Disconnect (Lower Overload).
** Does not apply to the StableLoad Quick Disconnect (Lower Overload) A7311 (WITH DRILL KIT).
In-Bed Electrical Plug for Truck Bed
An in-bed plug gives you the ability to plug in your 5th wheel trailer to the bed of your truck when towing. This gives you a nice, clean look with no wires hanging off the truck or the trailer.
This is easily done by Torklift Central while you're getting your 5th wheel hitch installed, or if you already have one - we'd be more than happy to install the in-bed plug to work with your current hitch.
To make your 5th wheel trailer even safer, more versatile and have the ability to be everything that you need, get all the auxiliary accessories at Torklift Central! Call us at 877-343-6933 or email us at [email protected].
Torklift Central
315 Central Ave N. Kent, WA 98032
[email protected]
877-343-6933
www.torkliftcentral.com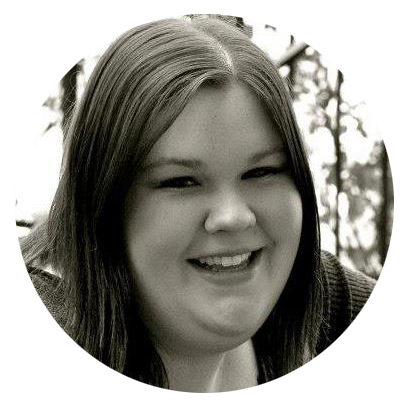 Written by Kerstin Stokes:
As a graduate from the College of Idaho with a B.A. in both History and Art, Kerstin has found her passion for writing and marketing. She enjoys looking up tasty recipes for baking and daydreaming about future travels.