Sept. 1-5, 2017 Get 10% of ALL Torklift International products!
This Labor Day, take full advantage of this great sale on Torklift products. Now you can fully stock up on the products you have been wanting to get. Finally upgrade your truck camper tie down and turnbuckles, get a new hitch or swap out your trailer steps for the safest and most stable products available in the RV industry!
Below is a snapshot of the products we have on sale which you can also purchase here:
The PowerArmor line features high-quality aluminum locking battery boxes. With security in mind, each locking battery box was specifically engineered to prevent increasingly common battery theft and related damage from "cut and run" theft. The design incorporates a unique lockable slide top for quick, easy access, no matter your mounting location.
Also – as a new addition to the line, there is a NEW PowerArmor single battery box for marine or small applications that only require a single battery. The smaller size is perfect for marine and boat trailer applications, especially when you're out on the water and need a backup power source for electrical accessories, navigation lights or playing music.
PowerArmor features include:
Prevent common and expensive storage/battery theft (lock included)
Maintains charge increasing the longevity of the batteries up to 400% to avoid premature battery replacement (solar only)
Dual use for securing batteries and other gear
Bolts to your RV, camper bumper, boat, truck, van, etc.
Heavy gauge diamond plate aluminum for maximum durability
Designed specifically to access RV batteries avoiding interference with your RV
Uses a 10 watt solar panel (solar only)
Comes in bright tread diamond plate featuring black high impact powder coat frame
Multiple box sizes available holding up to five batteries
Adjustable dividers for custom size compartment storage (PowerArmor Max only)
Acid neutralizing battery mat to avoid corrosion
Legendary Lifetime Warranty
Proudly made in the USA
Click here to shop the PowerArmor line of battery boxes.
FastGun Truck Camper Turnbuckles 
FastGun truck camper turnbuckles are the No. 1 selling RV turnbuckle in the world. This is due to their unique and quick-disconnect design. The stainless steel turnbuckles are spring-loaded with spring tension indicators for easy tool-free adjustment and installation takes less than 10 mins to connect your camper to your truck. Available in multiple sizes, the FastGuns are a great upgrade for holding down your truck camper – especially when combined with Torklift frame-mounted tie downs.
Features of the FastGuns include:
No. 1 selling patented quick disconnect turnbuckle in the world
Connects and disconnects in seconds - Quick release handle allows for easy tool-free adjustment
Spring-loaded design ensures a safe ride for your family and your truck camper
Tension indicators determine perfect tension to hold down truck camper while in use
Precision made from high impact powder-coated stainless steel
Available for frame-mounted or bed-mounted tie downs
Lockable to secure your truck camper (locks sold separately)
Legendary Lifetime Warranty
Proudly made in the USA
Click here to shop the FastGun line of truck camper turnbuckles.
GlowStep Series for Towables and Truck Campers
Originally starting with the GlowSteps for truck campers, the GlowStep line has quickly increased to include the GlowStep Revolution for trailers and the Stow N' Go for truck campers. All are designed with aircraft-grade aluminum steps that have SureGrip step tread built in to create an anti-slip surface. Engineered with a special hinge design, each of these steps are easy to deploy and retract, yet are built to maintain longevity and durability.
The GlowStep Revolution for fifth wheels, trailers, and toy haulers and Stow N' Go for truck campers come standard with the All Terrain Landing Gear adjustable feet which ensure solid placement on any type of terrain. Eliminating the diving board effect typical with trailers, the All Terrain Landing Gear are a game changer to making your camping experience better than ever. As an added bonus you can upgrade your Original GlowSteps with the adjustable feet to get the same stability and "Earth to RV" feeling as the other step systems.
Click here to shop the GlowStep Revolution for towables, and here for the GlowStep line of truck camper steps.
Features of the GlowStep Series include:
GlowStep Revolution for towables and Stow N' Go for truck campers come standard with the All Terrain Landing Gear adjustable feet
Ability to add or remove steps*
Sold in applications for 2-6 steps (Stow N' Go available in 3-6 steps)
Steps glow in the dark for up to ten hours with only five minutes of light exposure – no batteries necessary
Safely enter and exit your RV after dark
Steps are specially designed with SureGrip™ step tread which provides no-slip surface for easy entry and exit of camper
Accessories sold separately: GlowGuide Handrail, SafeStep pet safety barriers and DirtDestroyer shoe cleaning attachment
Made from 100% lightweight aircraft grade aluminum and stainless steel (rust free)
Legendary Lifetime Warranty
Proudly made in the USA
While there are plenty more Torklift International products that are a part of the sale, we hope the ones above give you an idea of what's available for you this Labor Day. Don't forget – the sale is only from Sept. 1-5, so make sure to get your Torklift gear ordered as soon as possible, or you might miss out on 10% off!
For more information or to purchase any one of the Torklift products mentioned above for Labor Day, click here.
Torklift Central
315 Central Ave N. Kent, WA 98032
[email protected]
877-343-6933
www.torkliftcentral.com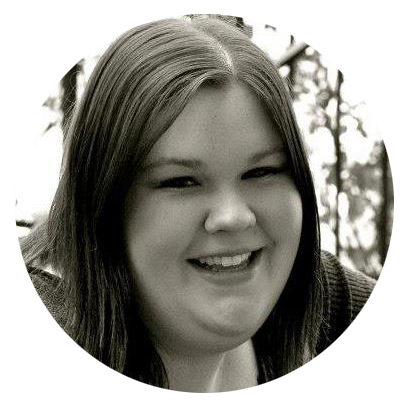 Written by Kerstin Stokes:
As a graduate from the College of Idaho with a B.A. in both History and Art, Kerstin has found her passion for writing and marketing. She enjoys looking up tasty recipes for baking and daydreaming about future travels.