For some of us – camping in the winter is the best of both worlds! You get to go camping and enjoy the great outdoors, which is even more beautiful with snow on the ground. You also don't have to deal with the large number of people that camp during the busy summer months. In the winter, you're pretty much guaranteed to get into an RV park or campground as long as the roads haven't been closed.
But with the positive aspects of winter camping, there is a potential issue of needing extra power while you're boondocking. It's colder so you'll want a generator to run the heat most of the time and that doesn't include your daily activities such as cooking and other amenities. Luckily, we have some solutions for you that will help make your winter camping even better!
1.) Lock and Load – Generator Tray

The Lock and Load is designed to prevent costly generators, camping gear, welders, tool boxes and more from theft. It also protects you from unwanted exhaust fumes and stains from storing the generator inside your truck camper when not in use. The Lock and Load tray gives you the ability to lock, store and run your generator or motorized equipment simultaneously. That means you can permanently store your generator on the tray and stay nice and warm and cozy even in the winter!
Features of the Lock and Load include:
Protect costly generators, camping gear, welders, tool boxes, plasma cutters and more from theft
Allows you to lock, store and run your generator and other motorized equipment simultaneously
Avoid exhaust fumes and stains by permanently storing your generator while on the road or off the grid
No more heavy lifting – your generator stays on the tray even while running
Features a safety visual sight indicator to prevent risk of damage while driving (Part #A7752)
License plate relocation holes to attach license plate (Part #A7752)
Mounts easily into front and rear receiver hitches
Fits most common generators
High security tamper proof puck lock included
Cargo tray dimensions: 27 13/16 L" x 23 1/2"W x 23" H
Maximum security strap adjusts to secure multiple objects (extra security straps sold separately) 6 5/8"L x 13 5/8"W x 13 1/8"H to 27 13/16 L" x 23 1/2"W x 23"H
Available in high impact powder coat steel
Legendary Lifetime Warranty
Proudly made in the USA
 Kit includes:
Cargo tray
Heavy duty puck lock
Adjustable maximum security strap
2.) HiddenPower – Under Vehicle Battery Mount
If you're wanting to use the generator for heat, then you'll need something extra to charge your phone and small electronics. You don't want to chance running down your truck battery, especially in the winter and snow! So, what does that mean? You need an extra battery to save your vehicle from constantly running, depleting power and gas.
That's where the HiddenPower comes in and becomes the new superhero for your truck. Adding an extra battery that is tied to your truck's electrical charging system will keep the battery charged and ready for use with little to no maintenance. This mount is no-drill and installs quickly. Having an extra battery mounted will not only save you time with hassling to pull out batteries and connect them, it will allow you to camp without draining the vehicle's battery. All you need is the battery mount and the HiddenPower Wiring Harness to establish connection.
Features of the HiddenPower include:
Add additional batteries under your truck bed
Securely clamps to truck frame
Hidden when in use
No loss of ground clearance
Works with group 24 to 31 batteries
Designed for all types of batteries: lead acid, AGM, sealed, gel cell, etc.
Becomes an extension of your RV batteries and recharges via your RV solar panels, generator, converter etc.
Kept constantly charged and RVing-ready by your truck's charging system.
No-drill / easy install
Attaches and detaches quickly for battery service
Legendary Lifetime Warranty
Proudly made in the USA
Kit Includes:
Frame mount bracket
Group 24 to 31 battery box
Installation hardware
With the Lock and Load generator tray and the HiddenPower battery mount, you are covered for all the winter truck camping your heart desires! No running out of power and no getting cold during the night. As an added bonus – you get 10% OFF each of them until the end of December as a part of our Storage and Security Sale!
Act now for better winter camping and feel free to contact us with any questions you have by using the information below.
Torklift Central
315 Central Ave N Kent, WA 98032
[email protected]
877-373-9195
www.torkliftcentral.com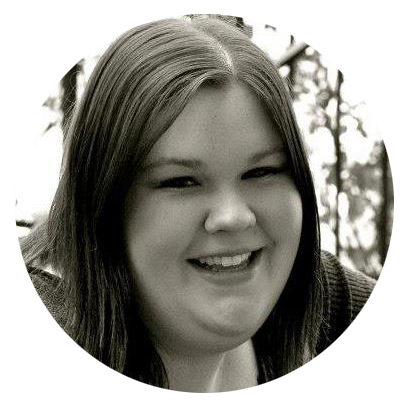 Written by Kerstin Stokes:
As a graduate from the College of Idaho with a B.A. in both History and Art, Kerstin has found her passion for writing and marketing. She enjoys looking up tasty recipes for baking and daydreaming about future travels.