Towing a trailer behind your truck can be hazardous if not done properly, and can be made more dangerous by the tendency of a trailer to sway when loaded down with heavy loads. If it's not properly loaded, the trailer can give enough leverage to affect the movement of the towing vehicle. This causes a back-and-forth movement that is known as sway, or fishtailing.
A well-balanced trailer with a proper trailer hitch that is strong enough to handle the weight your towing can correct itself in the event of minor sway caused by wind, passing vehicles, rutted roadways and more. But, in order to avoid these major issues of fishtailing and sway, there are a couple of products you can install to help prevent movement. Read below for more info!
Function of the Sway Control
One of the aftermarket solutions you can install is sway control on your trailer. The use of a sway control unit improves the ability of a trailer to resume normal towing alignment. There are a few different kinds of sway control available.
The two most common types include:
Independent friction sway control: designed to bolt onto your trailer tongue and features telescoping arms and friction pads to stop sway once it's begun.

A great example of an independent unit is the Eaz-Lift sway control. Designed to have a quick-release when road conditions are slick, the Eaz-Lift uses the double friction disc brake principle to cause a trailer to slow or stop and also helps prevent movement.

Dependent four-point sway control: designed to be built into a weight distribution system and relies on the spring bars to create enough friction to prevent fishtailing and sway.
Another major aspect to consider for sway control is tension. Some trailer accessories have tension controls that are tightened manually and must be adjusted to reflect road conditions. Over-tightening the sway control on your trailer can result in the trailer having a reduced ability to follow easily through turns. Under-tightening the sway control can prevent the sway control arm from functioning efficiently and will not reduce sway adequately.
What other products can help with towing instability?
While sway control is designed to install on both sides of the trailer tongue, the sway control system helps with trailer sway while towing. The StableLoad suspension
enhancement helps with truck sway while towing.
The StableLoad suspension upgrade is meant to assist your truck with heavy towing or hauling. Installed on your truck's rear overload suspension, it dramatically improves vehicle handling characteristics by "pre-activating" the stabilizing effect and keeping the springs actively under load.
Vehicle factory engineers designed suspension overload springs to operate in a specific way, and the StableLoad maintains all four points of contact in the springs rather than reducing it to two points of contact like other aftermarket suspension products. When installed on your truck and combined with the sway control installed on your trailer tongue, you have the ultimate stability and safety while towing a trailer behind your truck.
There are two different kinds of StableLoad upgrades available:
Upper StableLoad (Part#: A7200 and A7202) - Designed for the upper overload leaf springs, the Upper StableLoad is meant to replace the smaller, inefficient factory overload bump stop pads, putting the upper overload springs to work sooner.
Lower StableLoad - Designed for the lower overload leaf springs, the Lower StableLoad is designed to fit in-between the lower overload springs and the typical upper leaf spring pack. This engages the springs sooner and as an added bonus, the Lower StableLoad is quick-disconnect so you can turn it on and off to return your truck to a factory ride when not towing or hauling.
Both versions of the StableLoad, the Upper and the Lower, are sold in sets of four to outfit an entire truck with the suspension enhancements.
As a thank you to dads everywhere, Torklift is giving you 10% OFF the StableLoad suspension upgrade June 1 – 17, 2018. So, not only can you spoil yourself with this product – but you can spoil dad too! Knock out poor handling characteristics and give not only dad a better camping adventure but give yourself one as well!
If you're interested in purchasing the StableLoad suspension enhancement or learning more about the product, click the button below. Feel free to call us at 877-343-6933 for more information or to set up a StableLoad installation appointment for your dad today!
Torklift Central
315 Central Ave N Kent, WA 98032
[email protected]
877-343-6933
www.torkliftcentral.com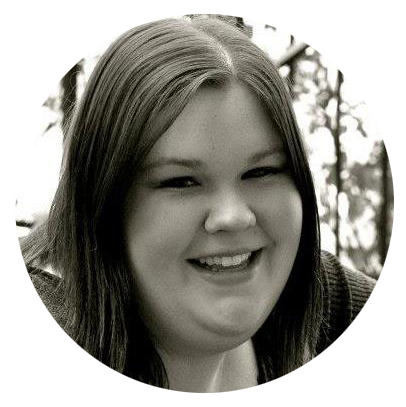 Written by Kerstin Stokes:
As a graduate from the College of Idaho with a B.A. in both History and Art, Kerstin has found her passion for writing and marketing, and has loved every minute of working for Torklift for over 2 years. She enjoys looking up tasty recipes for baking and daydreaming about future travels.