With a design that is meant to command the road with confidence, the VW Tiguan is perfect for a thrilling adventure whether it's either on-road or off-road. To bring extra items, you need a towing accessory that is as sophisticated and rugged as your Tiguan. That includes mounting a cargo tray, using a bicycle rack or towing a trailer behind your 2019 VW Tiguan trailer hitch.
With a high towing capacity to bring along what matters most to you, you not only need a trailer hitch that backs up your Tiguan's towing capabilities, but one that also doesn't ruin the appearance of your brand new 2019 vehicle. When you're hitting the road – the 2018-2019 Volkswagen Tiguan EcoHitch is here for all your needs.
Stealth Crosstube – Doesn't Affect Clearance!
A contemporary look that delivers a memorable statement, your brand new 2019 VW Tiguan is going to be with you for a while – so you don't want your hitch to hang below your vehicle ruining the look for years to come. The 2018-2019 VW Tiguan EcoHitch is specially designed to have little effect on your ground clearance so that means that you have the confidence that you still have your original factory ground clearance while hauling. As an added bonus, the VW Tiguan EcoHitch has a removable receiver so when you're not towing and hauling with your hitch, you can return your vehicle back to its original factory look.
The EcoHitch also has no affect on your overhead clearance, unlike roof racks. After a long day of riding, the last thing you want to do is get out of your vehicle and go into the store to pick up a refreshing coffee or dinner on your way home. But with bikes installed on your roof rack, that's exactly what you'd have to do because most drive-thru's won't have the overhead clearance that would allow for a roof rack and bikes. Unlike roof racks that interfere with not only your ability to drive in low clearance places as well as affecting your aerodynamics, loading accessories using your EcoHitch eliminates vertical clearance issues and potential damage to your VW while loading and unloading. With bikes installed on your roof, the aerodynamics of your vehicle while driving is significantly affected and dramatically reduces your gas mileage as well as your electric vehicle range.
Towing Capacity
How much can you tow with your Tiguan trailer hitch? That's a great question. The 2019 Tiguan is able to tow up to 1,500 pounds depending on your model. You can also find the tow rating in your owner's manual. The EcoHitch is rated at 750 pounds tongue weight and 5,000 pounds. That means this tow hitch is plenty strong enough to handle anything you could want to haul or tow within the specifications of your Tiguan.
This trailer hitch is engineered to meet stringent national SAE J684 towing safety standards using state of the art testing methods. Due to the high weight rating of the VW Tiguan EcoHitch, a 2-inch receiver is the best option for the best stability and safety possible while towing and hauling. That also means that you'll have plenty of options of accessories to use with your hitch.
Installation Made to be Easy and Fast
Our VW trailer hitch is 100 percent no-drill bolt-on and doesn't require a "support strap" that clamps to your trunk lid for additional support when you're hauling extra cargo and bike racks. What does that mean for you? The EcoHitch installation is a non-obtrusive process that can be performed at home with some tools, at Torklift Central in Kent, Wash., or by a Certified EcoHitch Installer.
While other manufacturers are proud of the fact that you can see their hitches hanging below your vehicle and require additional straps to honor their warranty, Torklift's EcoHitch does not affect your ground clearance. This is especially the case if you're going off-roading on an adventure. You need as much ground clearance as you can get so your hitch shouldn't be the reason why you can't go to your new favorite spot.
Also, once you purchase your EcoHitch, Torklift has your back with our lifetime warranty – no additional accessories needed to ensure that you have the full warranty!
The utility of the EcoHitch just catapulted your crossover to the next level! 
We hope we've helped you with the question of, "Can you tow with a VW Tiguan?" The answer is most certainly yes – and with the EcoHitch installed, your Volkswagen has even more utility than before. Don't limitf yourself to just bringing extra cargo inside your vehicle and potentially staining or ruining the interior – but instead trust EcoHitch to have your back and tow a trailer, bring a cargo tray or haul a bike rack. Let all your towing and hauling worries fade to the back of your mind with our lifetime warranty at your back.
When designing the Tiguan, peace of mind was at the top of their minds and is perfect for your entire family especially when off-roading on extended adventures. That means your hitch needs to be just as innovative, and with this trailer hitch for VW Tiguan, you know that you are in safe hands. Contact us using the information below. We can help make you an expert at towing with your Tiguan EcoHitch!
Torklift Central
315 Central Ave N Kent, WA 98032
[email protected]
877-373-9195
www.torkliftcentral.com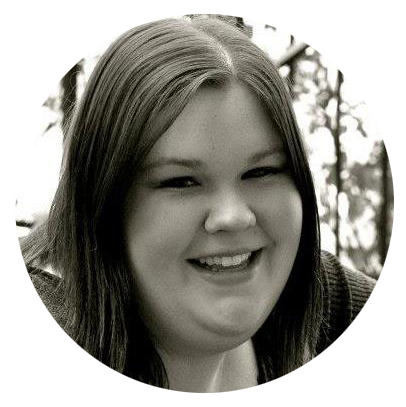 Written by Kerstin Stokes:
As a graduate from the College of Idaho with a B.A. in both History and Art, Kerstin has found her passion for writing and marketing, and has loved every minute of working for Torklift for over 2 years. She enjoys looking up tasty recipes for baking and daydreaming about future travels.